Battery Clamp, Red, 600Amp, Retail Pack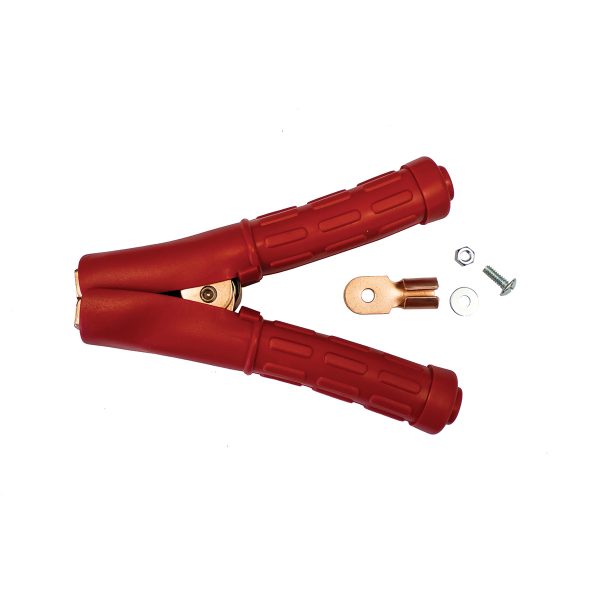 If your battery needs a boost or jump, using proper battery clamps and jumper cables are vital to your safety and getting your vehicle or equipment running again. KT carries a variety of ratings and sizes, all available in both red and black insulation handle colours.
Features
Fully Insulated Rubber Covering
Includes metal earth strip behind the spring to disperse heat
Supplied with copper cable lugs
Colour: Red
Amps: 600
Warranties & Guarantees:
12 Months Warranty on Manufacture & Build
No video for this product.
No documents for this product.