Battery Box, Large, Size 330mm x 200mm x 200mm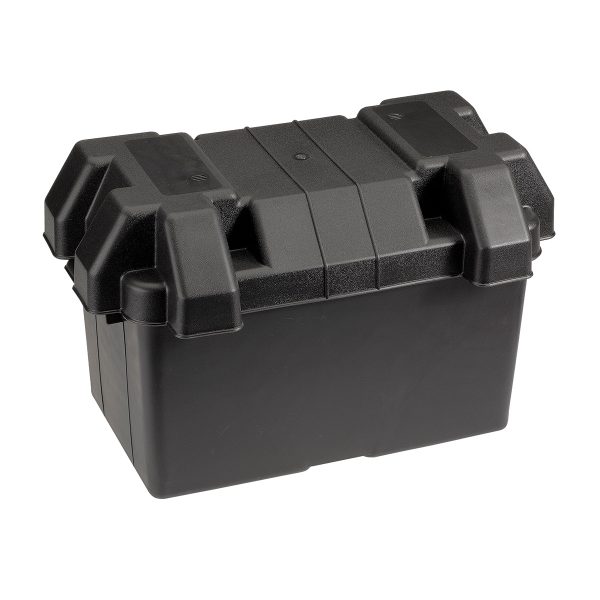 KT Battery Boxes are a tough and durable solution for storing your batteries. Manufactured from tough polypropylene plastic, the box is impervious to battery acid.
The Box comes complete with hold down strap, side wire entries and two ventilation holes in the top to ensure ventilation of acid fumes.
The KT Battery Boxes are the perfect battery housing catching any unfortunate spillages.
Features
Stores and protects batteries
Suits N50 Size Batteries
Dimensions:330mm x 200mm x 200mm
Made from polypropylene, impervious to battery acid
Ventilated design with multiple entry points.
Includes tie down straps and fasteners
Screws for mounting base included
Hold Down Straps to Secure Box
Colour: Blac
No video for this product.
No documents for this product.