Momentary Heavy Duty Push Button Switch, 60Amps at 12V, Retail Blister Qty 1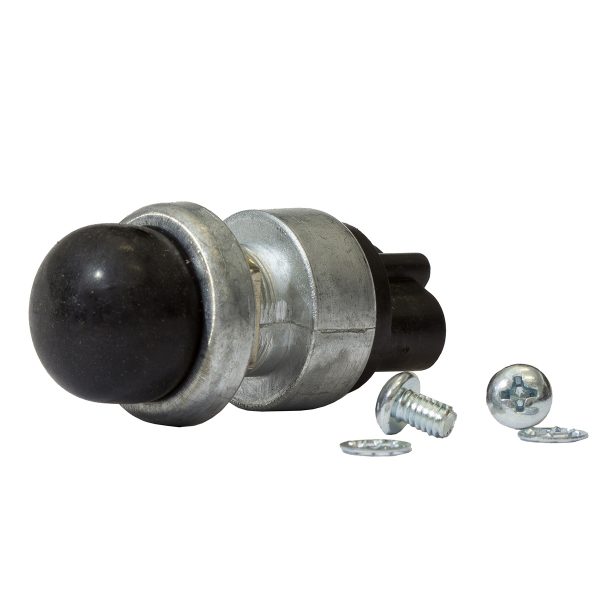 KT Push Button Switches allow users to Turn 'On' and 'Off' devices easily, and are ideal for heavy machinery applications. Momentary switches are designed for safety. The device is only turned on, while the push button switch is pressed. As soon as the button is not pushed, the device will turn 'Off' Immediately.
Features:
Retail Sealed Blister, Qty 1
Push Button Switch
Momentary switch function
Neoprene Waterproof Boot
Specifications:
60Amps at 12V
Screw type terminals
No video for this product.
No documents for this product.