Short Push-Pull Switch, On/Off, 16Amps at 12V, Retail Blister Qty 1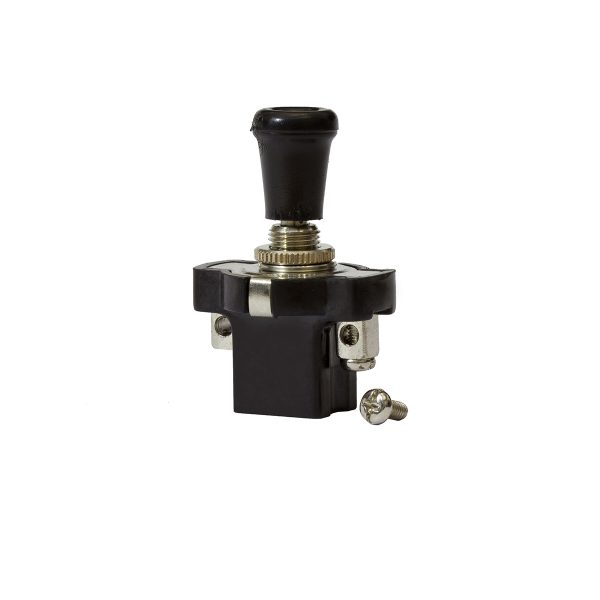 KT Push-Pull Switches are activated by being 'Pushed' or 'Pulled' and are available in either 'Long' or 'Short' styles. KT Push-Pull Switches are commonly used in Automotive and Machinery applications for easy identification of 'On and Off'.
Features:
Retail Sealed Blister, Qty 1
Push-Pull Activation Switch
Simple On/Off
Short Style
Specifications:
16Amps at 12V
Screw type terminals
No video for this product.
No documents for this product.