PVC Insulation Tape, Yellow/Green, 19mm x 20M Roll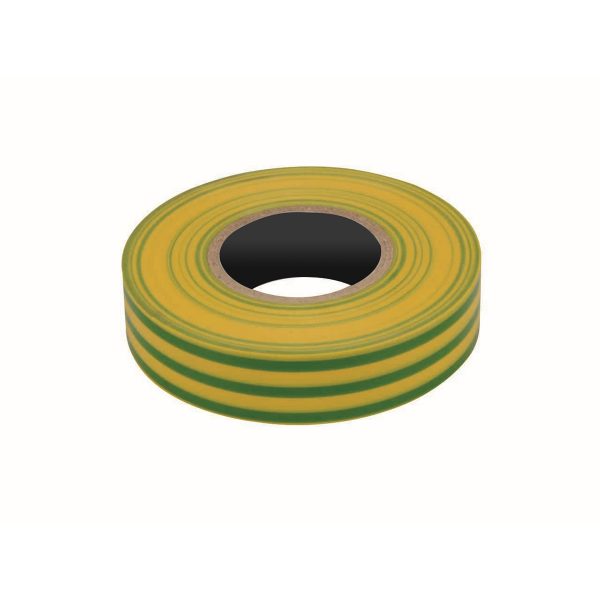 PVC Electrical tape (or insulating tape) is a type of pressure-sensitive tape used to insulate electrical wires and other materials that conduct electricity. It is chemical and weather resistant with great adhesion. PVC Electrical Tape is very popular as it stretches well and gives an effective and long lasting insulation. KT PVC Electrical Tape is available in 20 metre x 19mm rolls, in a variety of colours.
Colour: Yellow/Green
Features:
20M x 19mm Roll
Chemical and weather resistant
Long lasting insulation
Stretchy, suitable for a variety of applications
Ideal for insulating electrical wires and other materials that conduct electricity
Pressure-sensitive
Specifications:
Thickness: 0.180mm
Adhesion to Steel: 250g/19mm
Adhesion to Backing: 250g/19mm
Elongation: 100%
Tensile Strength: 3.0kg/15mm
Chemical & weather resistant
Breakdown Voltage: 5Kv
Merchandiser Available:
KT PVC Electrical Tape Merchandisers are also available which allow an easy and tidy display of tape in a retail & workshop environment. The merchandiser features 2 prongs to mount securely to pegboard and fits 20 rolls of KT PVC Tape for easy access.
No video for this product.
No documents for this product.