Terminal Crimper, Pre-Insulated, 0.5 – 6mm_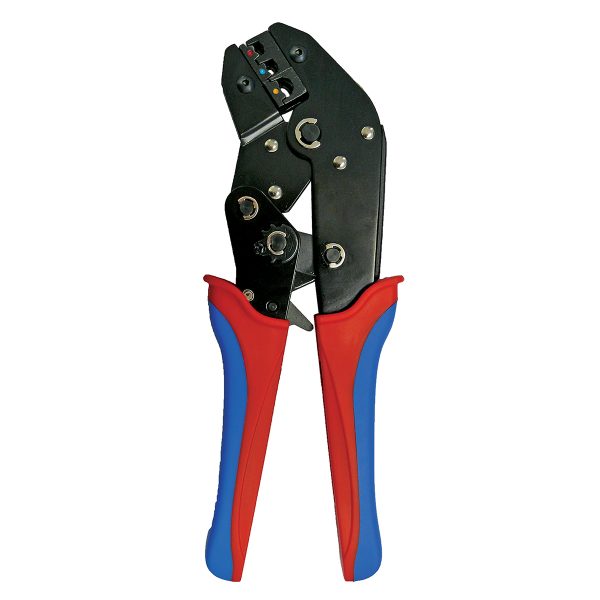 A Crimping Tool is used to crimp or connect a connector or terminal to the end of a cable. This allows the cable to then be attached to the matching Male or Female Terminal to run a power connection.
KT Heavy Duty Insulated Terminal Crimpers feature chemically blackened finish for improved corrosion resistance and easy identification for crimping Red, Blue and yellow terminals. Suitable for crimping Cable 0.5 – 0.6mm²
Features
Crimp Range: 20-10AWG (0.5 – 0.6mm²)
Length:230mm
Weight: 0.6kg
Warranties & Guarantees:
12 Months Warranty on Manufacture & Build
No documents for this product.