7 Pin, Small Round Socket to Large Round Plug, 1M Coil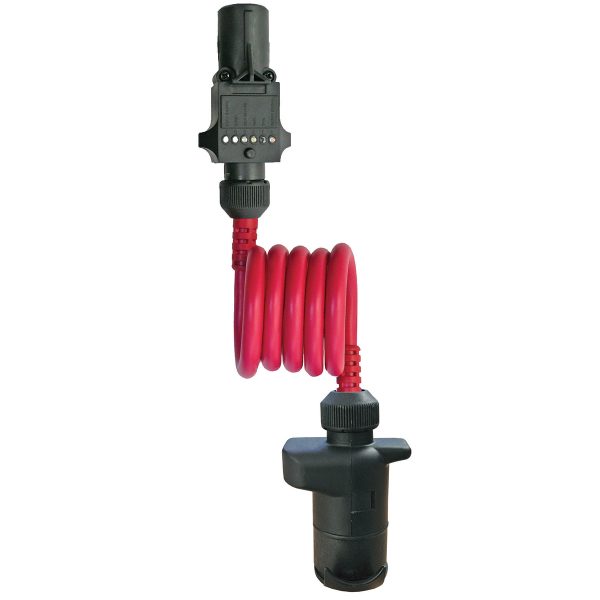 The issue of cable strain on towed vehicles can cause a plug or socket to pull out. Similarly, should the lead be too long, then the cable may drag and suffer damage. The KT Car Coil Adaptors come with 1 Metre of coiled cable allowing flexibility and prevents trailer plug disconnection. Each adaptor also features the KT built-in LED circuit tester.
Features
Suits 7 Pin Small Round Socket to 7 Pin Large Round Plug
1M of coiled extension cable
Built-in LED circuit Tester
7 Pins rated to 15A at 12V
No documents for this product.