7 Pin Flat Socket to, 7 Pin Flat Socket, 1M Coil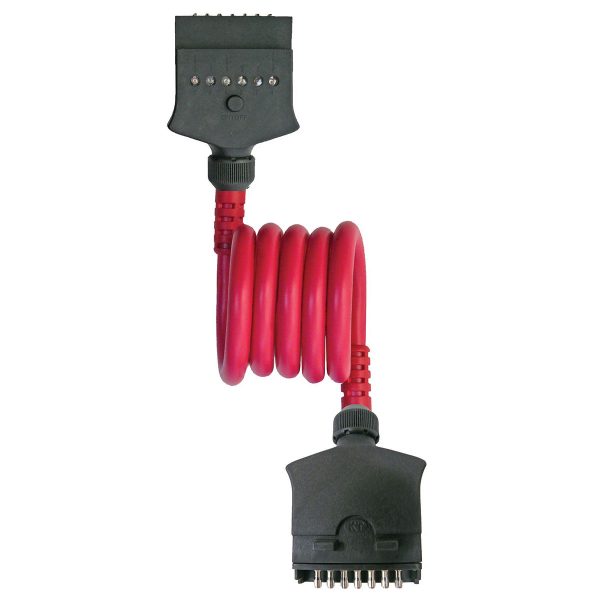 The innovative ideas from KT continue in the release of the first ever Car Coil Adaptor. In the past, problems of cable strain on towed vehicles can pull out the Adaptor and similarly should the lead be too long then the cable can drag. The KT Car Coil Adaptor features a 1 meter of coiled cable allowing flexibility and prevents Adaptors being pulled out of sockets.
Features
Suits 7 Pin Flat Socket to 7 Pin Flat Socket
1m of coiled extension cable
Built-in LED Circuit Tester
7 pins rated to 15A at 12V
Specifications
7 pins rated to 15A at 12V
No documents for this product.