Automotive Battery Cable, Red, Size 0, Stranding 2700/.30, 100M Roll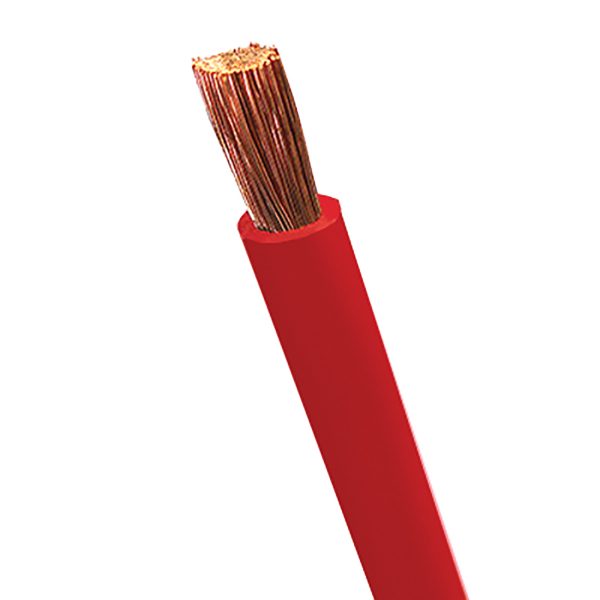 KT Automotive Battery Cable is Manufactured in Australia and made from copper sourced from Australia. Automotive Battery Cable is designed for applications including powering electrical systems such as Dual Battery Systems, Solar Applications providing power to Trailer Accessories and more. Automotive Battery Cable is sized according to the American Wire Guage (AWG) specifications. For Marine applications, we recommend using Marine Tinned Battery Cable.
Applications:

Battery & Starter Cable
Conductor:

Plain Copper Wire – Mined & Manufactured in Australia
Insulation:

75 degrees C PVC to AS3808
Number of Cores:

1
Size:

0
Number of Strands:

700/.30
Area (mm2):

49.45mm2
Amp Rating:

315 Amps
Insulation Thickness (mm):

1.70mm
O.D (mm):

12.60mm
Roll Length:

100M (Also Available in 30M)
Sheath Colour:

Red (Also Available in Black)
Notes:

A number of accessories are available for use with Automotive Battery Cable including Copper Lugs, Battery Terminals, Cable Glands, Heat Shrink, and More.
No video for this product.
No documents for this product.