Plastic Rocker Switch, On/Off, Black Rectangle, 20Amps at 12V, 10Amps at 24V, Bulk Qty 1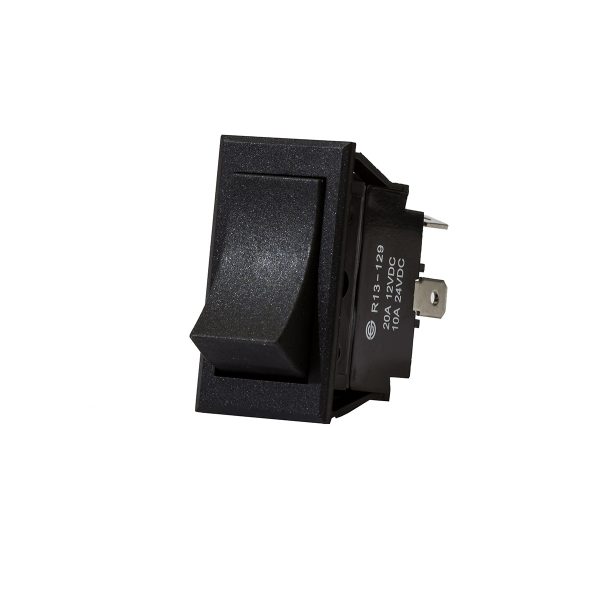 KT Rocker Switches are a class of electrical switches that are manually actuated by a rocking mechanism. KT Rocker switches are available in many different styles and sizes, and are used in numerous applications. KT Rocker Switches are available in bulk quantities and retail blister quantities.
Features:
Bulk QTY: 1 (No retail packaging)
Plastic, Rectangle Rocker Switch
Simple On/Off
Colour: Black
Specifications:
20Amps at 12V
10 Amps at 24V
6.3mm Push type terminals
No video for this product.
No documents for this product.