Sealed Blank Rocker Switch, On/Off, 16Amps at 12V, Bulk Qty 1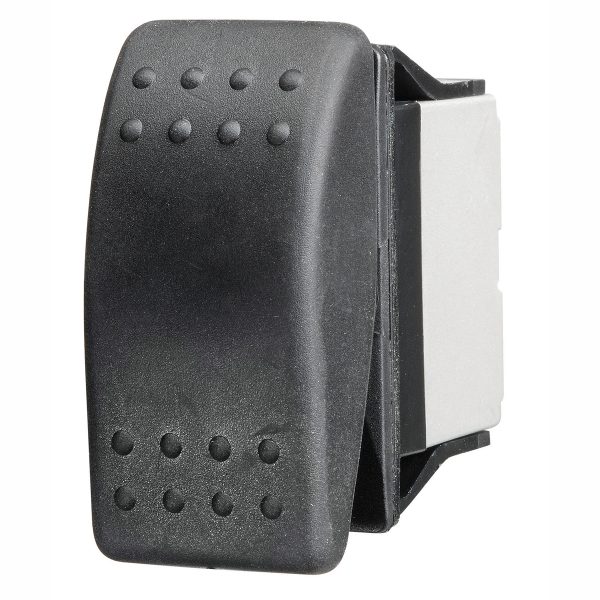 KT Sealed-Style Rocker Switches are known for their high-quality and maximum performance. KT Sealed-Style Rocker Switches are designed to be used for a wide-range of Automotive & Marine Applications. KT Rocker Switches Snap into place easily and are an industry standard size to suit most Vehicles & Machinery. Available in Blue and Red, KT Rocker Switches also illuminate to indicate 'On'. A 24 Icon Sticker Kit is also available for illuminating rocker switches to customise usage and applications.
Features:
Bulk QTY: 1 (No retail packaging)
Sealed-Style Rocker Switch
Suitable for Automotive & Marine Use
Simple On/Off
Easily snaps into place
Colour: Grey
Specifications:
16Amps at 12V
Fully Sealed
No video for this product.
No documents for this product.