New KT Innovative Product
Simply add a 100ah Battery and access power & voltage readings of your battery at any-time!
The innovative KT Portable Battery Box is designed for transporting Deep Cycle Batteries with ease, monitoring battery voltage and powering or charging 12 Volt devices from one central unit. Designed to suit most 100Ah batteries, the KT Battery Box features high current bolt terminals to connect high current loads, making it excellent for applications including 4WD off-road adventures, camping trips, work applications and more.
Model Number: KT71203
Monitor the voltage of your battery at any-time & identify when it may be running flat
2 x 12 Volt Marine Grade Cigarette Accessory Sockets for charging & powering 12 volt devices
Suitable For Charging Via 2 x USB inputs 1 x 1Amp, 1 x 2.1Amp (3.1 Amp total)
Built In 16Amp Circuit Breaker for power accessory socket protection & protecting sensitive electronics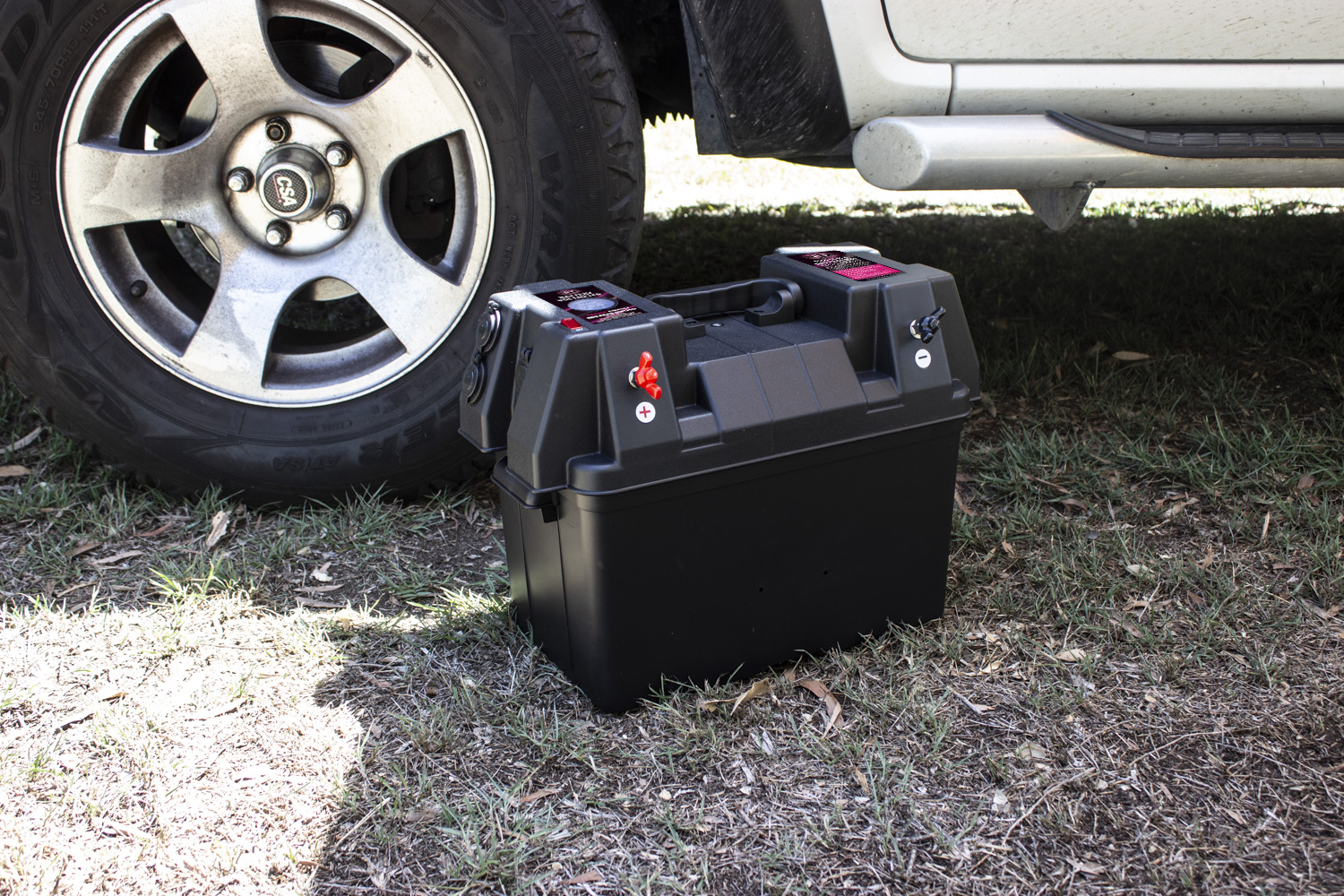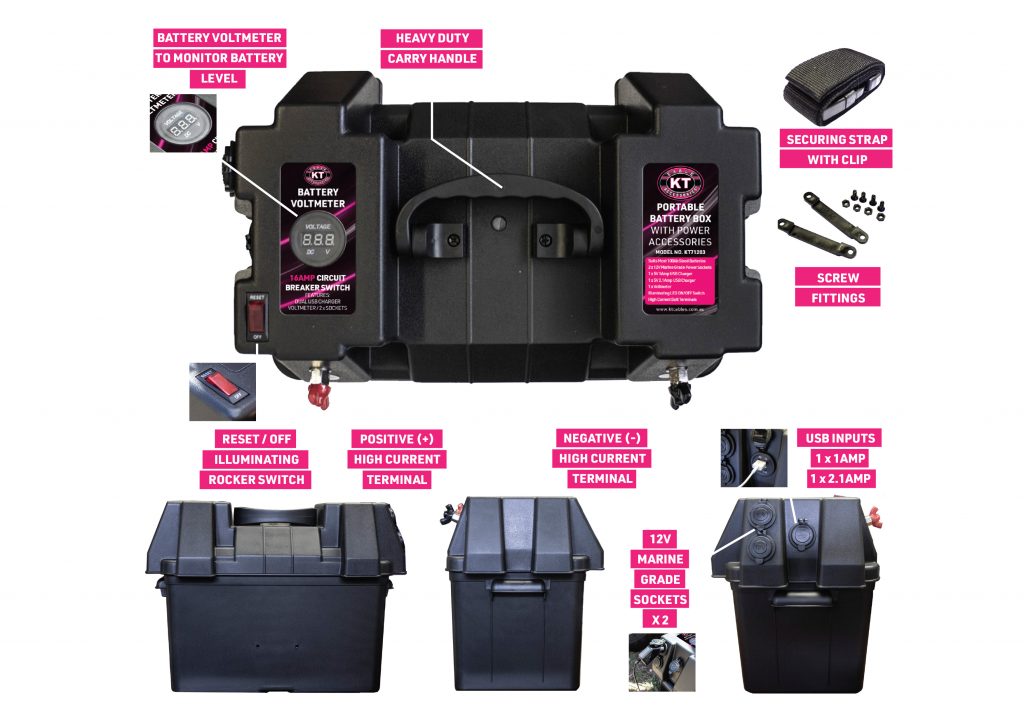 Key Features:
1 x In-Built Battery LED Voltmeter
2 x 12V Marine Grade Cigarette Accessory Sockets
2 x USB Inputs (1 x 1Amp & 1 x 2.1Amp) 3.1Amp Total
1 x 16Amp Circuit Breaker for Socket Protection Illuminating RESET/OFF Switch for 16Amp Circuit Breaker Heavy Duty Carry Handle for Easy Transportation
High Current Positive / Negative Terminals
Securing Strap with Clip
Black Screws & Fittings Included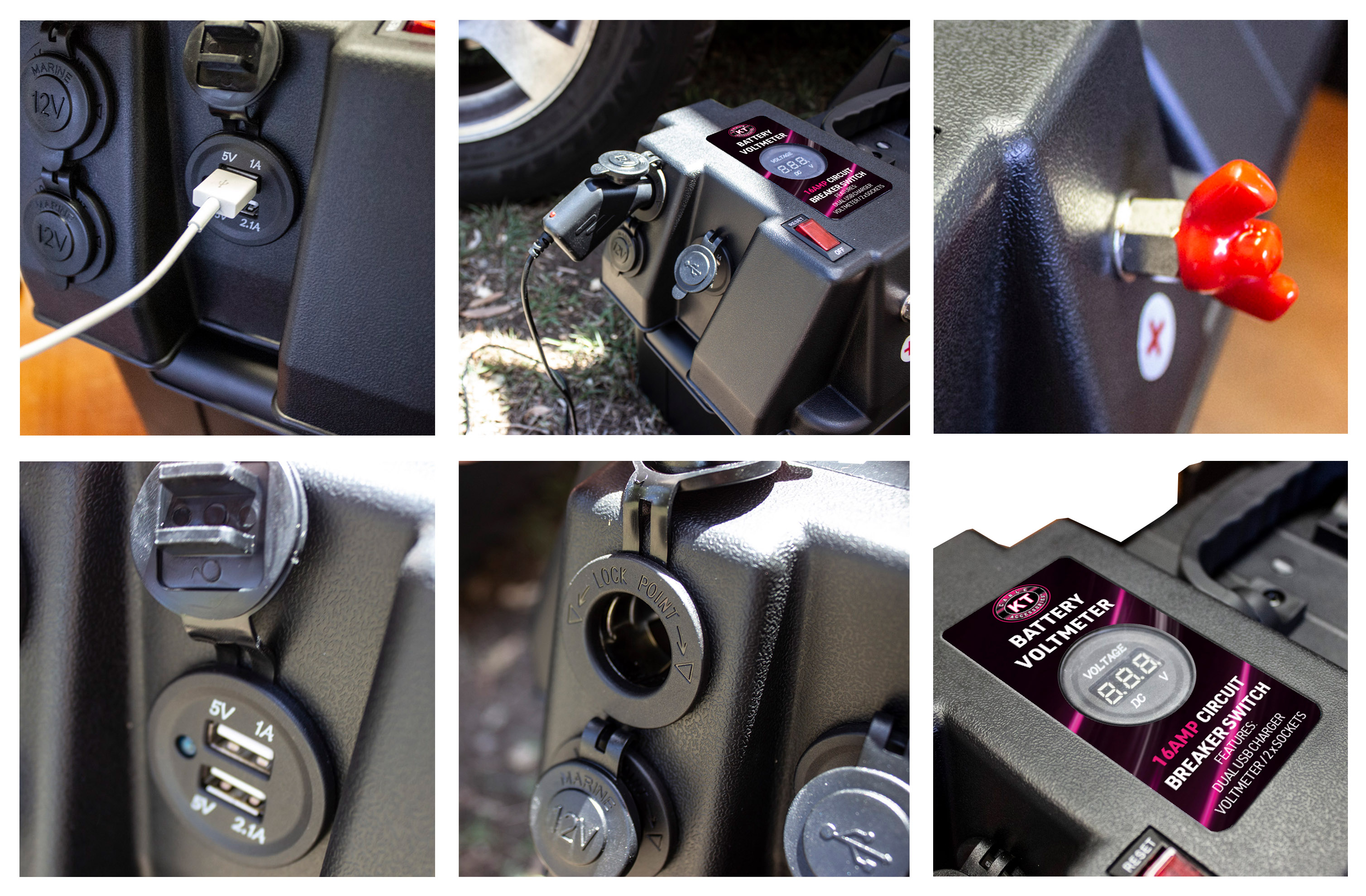 Specifications:
Manufactured from Robust ABS Plastic
Suits Battery Size: 324mm (W) x 200mm (H) x 185mm (D)
Box External: 420mm (W) x 230mm (H) x 290mm (D)
Box Internal: 355mm (W) x 205mm (H) x 220mm (D)
Weight: 1Kg
Packaged in Full Colour Box 
Suitable for Applications:
4WD Applications
Caravan & Camping Applications
Marine Applications
Commercial Service Vehicle Applications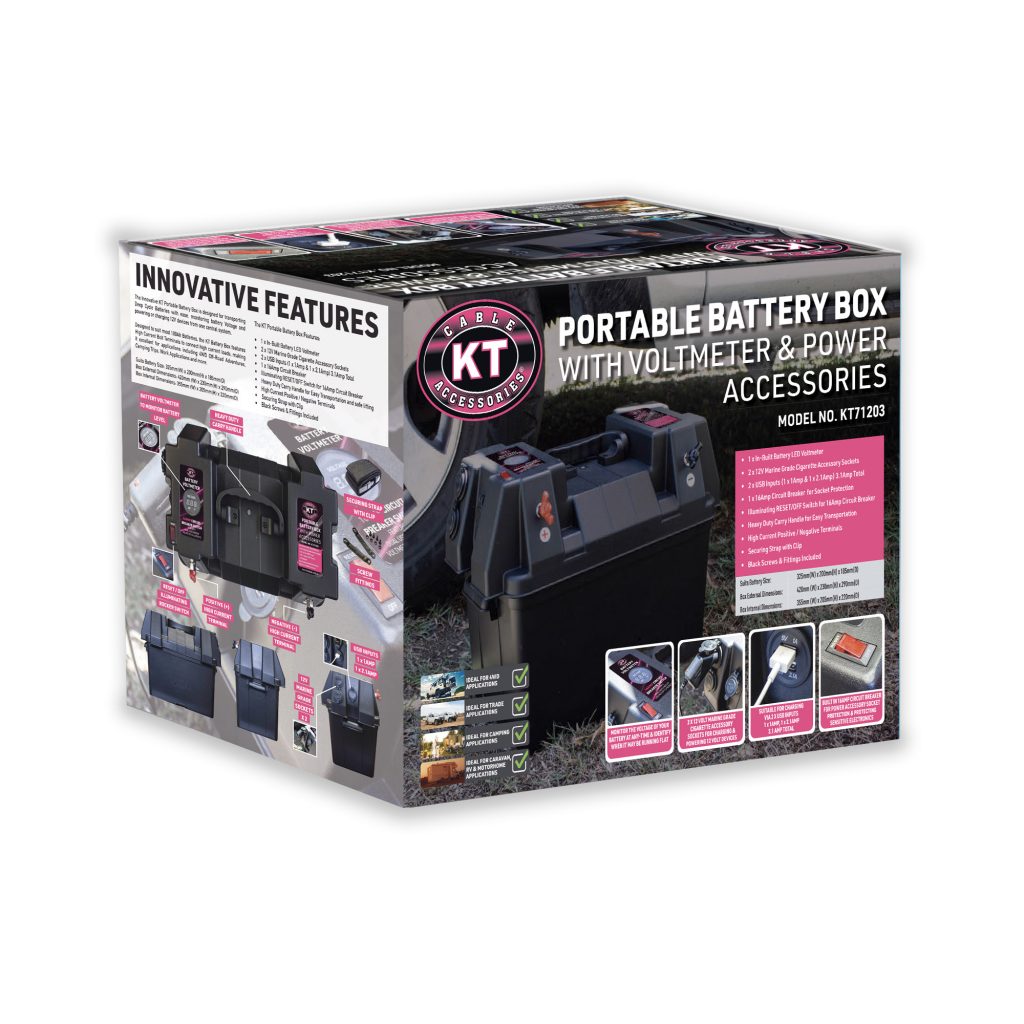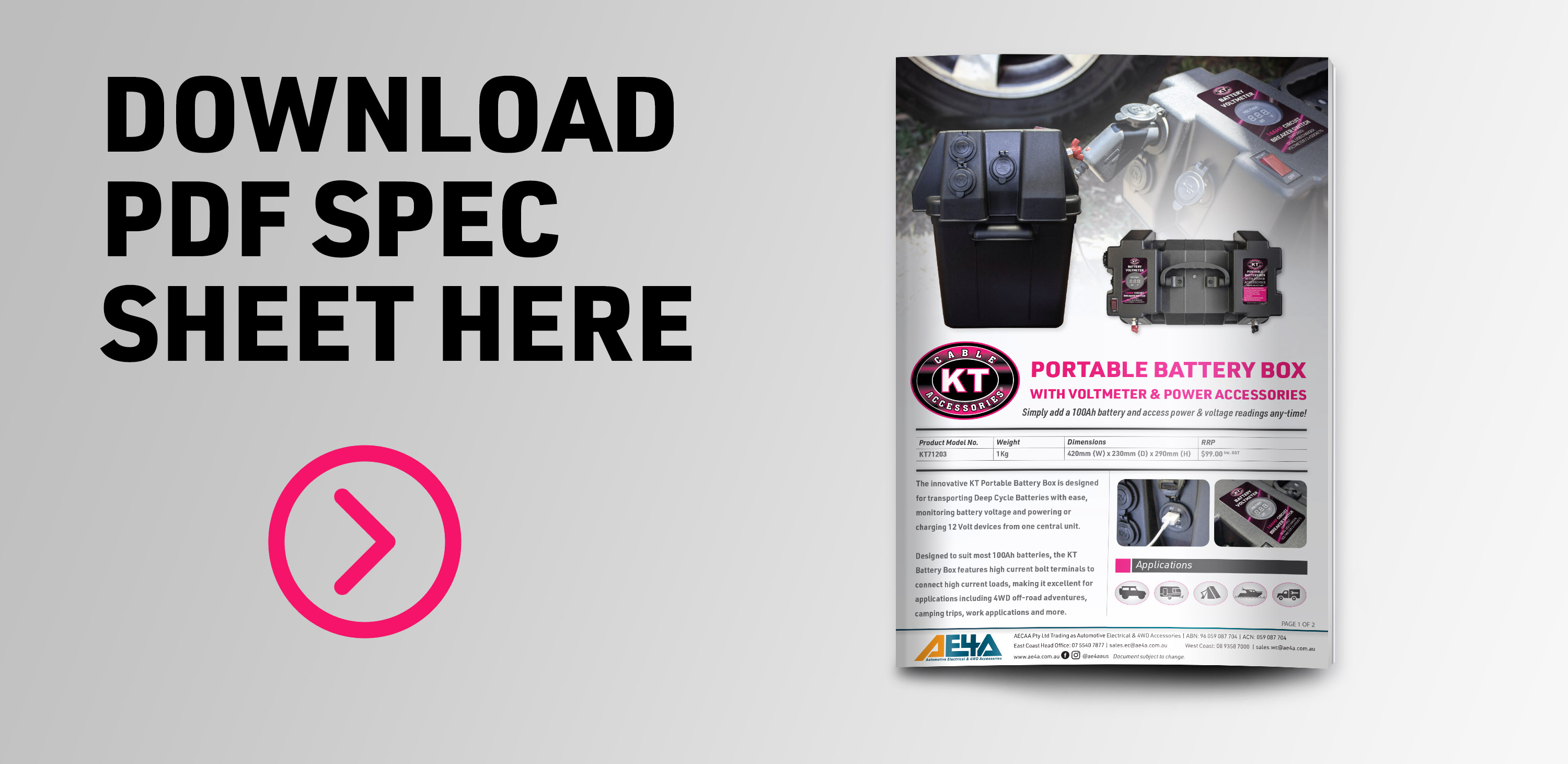 ---

Do you have a question? or a business inquiring to purchase bulk, or stock this product?
Contact us using the contact form below.