Mini Jump Pack, 1200Amp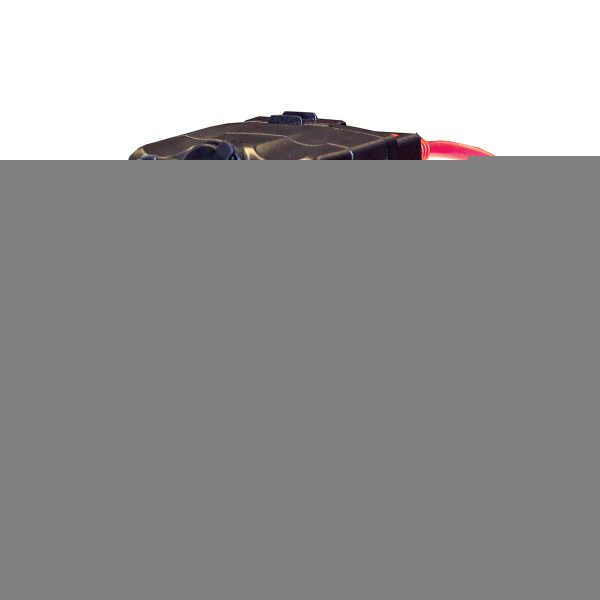 The Qesta Mini Jump Pack Is a compact solution to jump-starting vehicle batteries. The qesta Mini Jump Pack includes an adaptor transformer, ideal for home and workshop applications. The 12V DC Charger allows the user to charge the Mini Jump Pack from a vehicle, boat, 4×4 or motorhome via the 12V accessory socket. A small plastic loop attached to the LED light button is to prevent the 2 LED lights from accidentally being touched and turned on during transportation. Remove the loop after purchasing and discard appropriately.
.
Features:
LED Indicator Lights: 2 x LED Indicator Lights
Output: 12V DC / Max: 10A
Specifications:
USB: Dual 5V USB / Max 2A
Probe Voltage: Probe Voltage: 3-30 V DC
Instant Max Current:
AC 100: AC 100 – 240 V adaptor, 50/60 Hz, CE / UL / PSE, etc
Battery Type: Acid Battery DC 12V/14Ah
Suits Petrol Vehicles: Suits Petrol Vehicles: 4, 6 & 8 Cylinder, up to 6.5L
Suits Diesel Vehicles: Suits Diesel Vehicles: 2.5L to 3.L
Dimensions: 17 x 18 x 15.5cm
Weight: 5.1Kg
Warranty & Guarantees:
12 Month Warranty on Manufacturing & Build.
No video for this product.
No documents for this product.