Ducting & Sealing Tape, Black, 48mm x 30M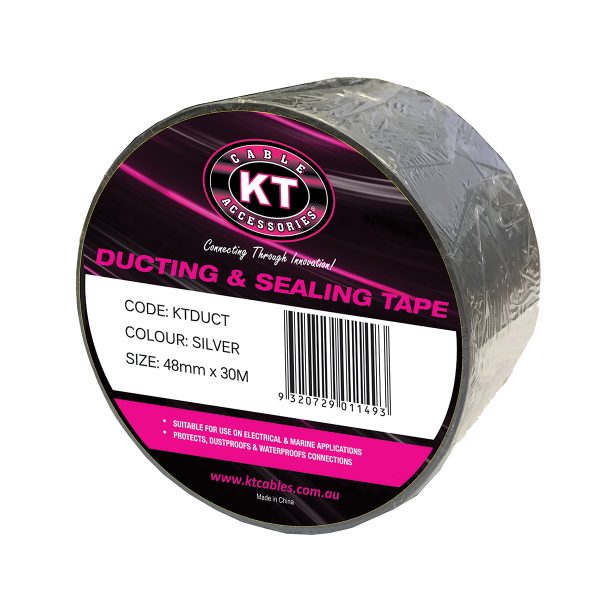 KT Ducting & Sealing Tape was originally designed to meet Military requirements. Its stickiness is created by a pressure-sensitive adhesive, or PSA which is a soft polymer blend and is an ideal solution for applications that require a strong adhesive that can also be removed.
Colour: Black
Features:
48M x 30mm Roll
Strong adhesive backing
Chemical and weather resistant
Long lasting insulation
Stretchy, suitable for a variety of applications
Ideal for insulating electrical wires and other materials that conduct electricity
Pressure-sensitive
Specifications:
Thickness:
Adhesion to Steel:
Adhesion to Backing:
Elongation:
Tensile Strength:
Breakdown Voltage: 5Kv
Merchandiser Available:
KT Duct Tape Merchandisers are also available which allow an easy and tidy display of tape in a retail & workshop environment. The merchandiser features 2 prongs to mount securely to pegboard and fits 10 rolls of KT Duct Tape for easy access.
No video for this product.
No documents for this product.