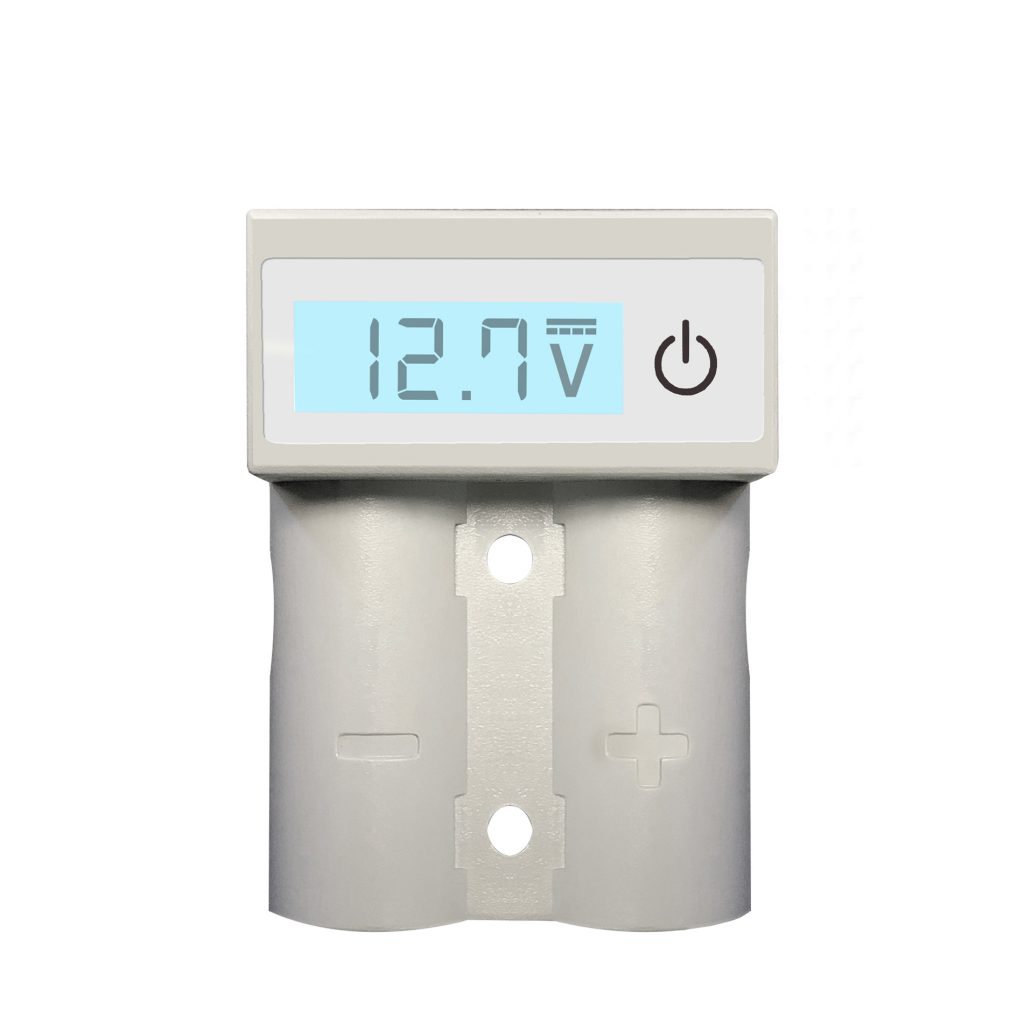 You may be familiar with the original KT 50Amp Heavy Duty Connector with Voltmeter, KT have now superseded this edition with an enhanced LCD. The new and improved LCD can now also provide clearer, highly visible readings in dimly lit spaces or at night. 
Designed and developed by KT, this connector is unlike standard heavy duty connectors on the market. The device is simple to operate and doubles as a 50Amp Heavy Duty Connector and Voltmeter, providing a live voltage reading of your power connection at the touch of a button. The connector is molded from ultra durable Poly-carbonate and features a waterproof (IP67) LCD, making it suited to standard, heavy duty and marine environments. 
The 50A Heavy Duty Connector with Voltmeter was designed and innovated by KT. The design is design registered. 
Suitable Applications
Camping
Caravanning / RV / Motorhome
Solar 
Functions
Provides live voltage reading of your power connection
Acts as 50A heavy duty connector
Compatible with traditional 50Amp connectors on the market
Features & Specifications
Model No. KT70030s
Voltage: 12 Volts at 50 Amps
Custom molded from durable Polycarbonate
Back-lit LCD illuminates blue
Waterproof LCD display (IP67 Rated)
Suits Cable Size: 8B&S (8mm)
Nickel Plated Copper Pins. Allowing for the ultimate, secure power connection
Can be mounted permanently via integrated mounting holes and two screws (mounting hardware not included)
Operation
To view the voltage reading, simply touch the soft-touch power button located adjacent to the LCD. The reading will display, then turn off automatically after 30 seconds. 
Packaging
The 50A, 12V Heavy Duty Connector with voltmeter is professionally packaged in a Hang Sell, Clam Style shell.
---

For pricing, or to place an order, please contact our friendly sales team through the form below or call us directly on 1300 559 953