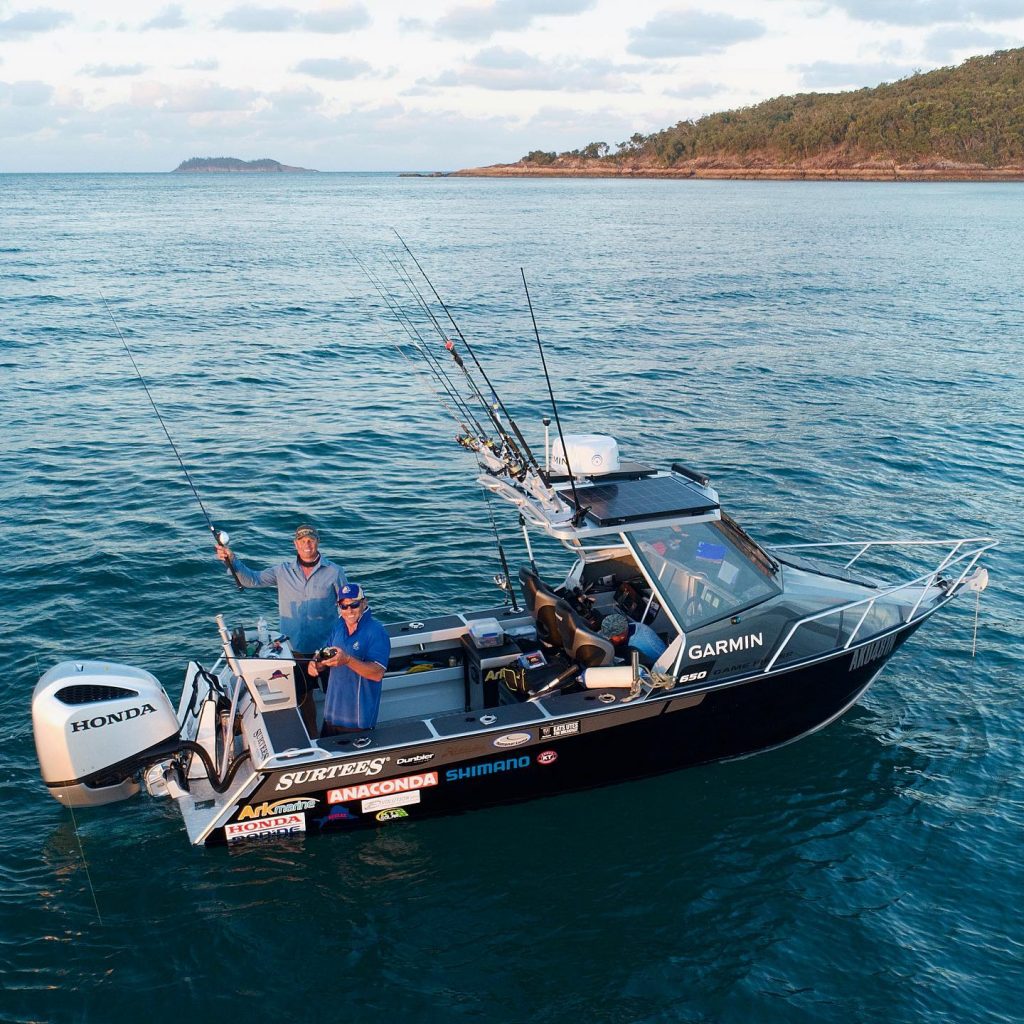 For Andrew 'ET' Ettingshausen, spending countless hours out at sea whilst filming his highly successful fishing and adventure program "Escape Fishing with ET" on a daily basis, it's easy to understand his need for the best of the best when it comes to solar, refrigeration and supplying power. With his new Surtees 650 Game Fisher boat, the products fitted need to be able to withstand the harshest environments, and the extreme weather conditions he encounters all the time. 
"I can confidently travel to the most remote parts of Australia with my National Luna & KT Solar and rely on them to keep my food fresh and my batteries powered."
~ Andrew 'ET' Ettingshausen
On board ET's new Surtees 650 Game Fisher boat include 2x KT Solar 200W Monocrystalline Solar Panels, a KT Solar 15A Dual Charging PWM Solar Controller and the National Luna Blue Battery Box.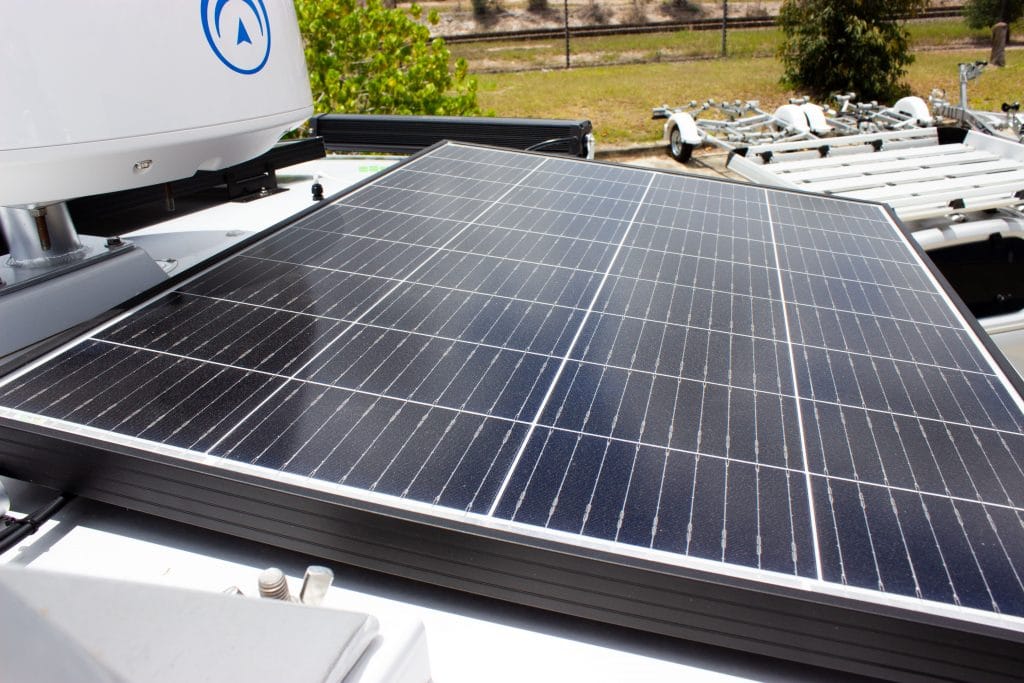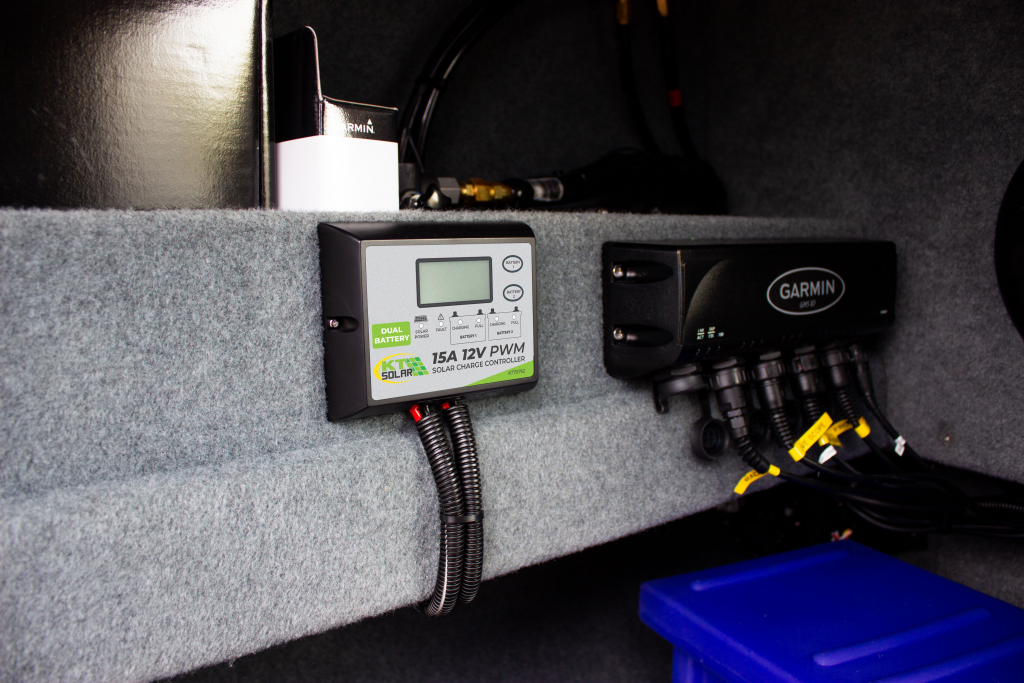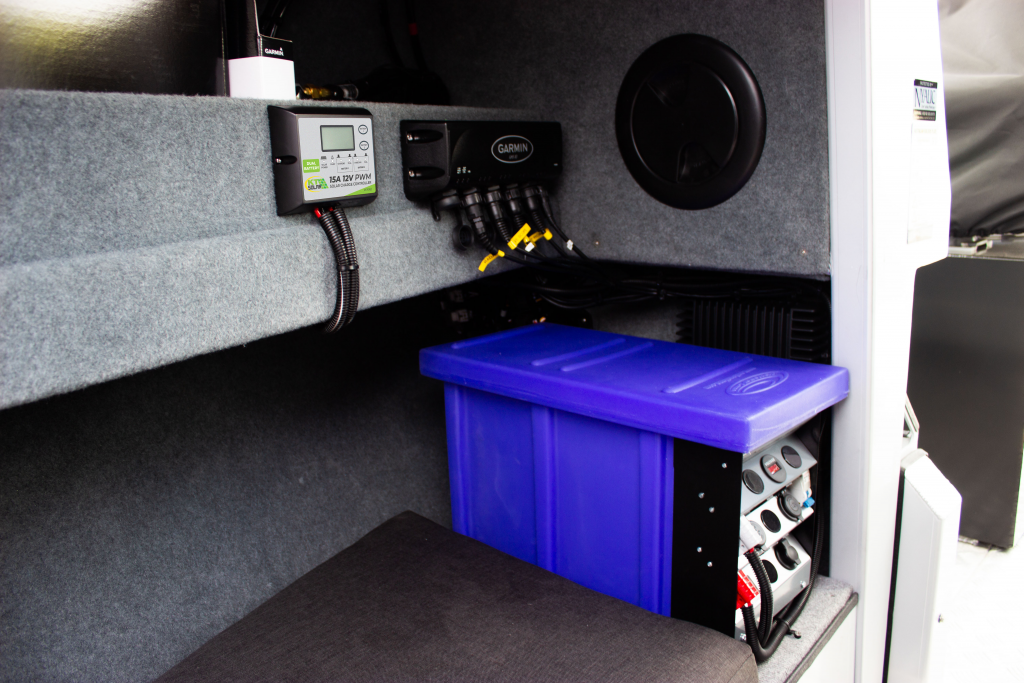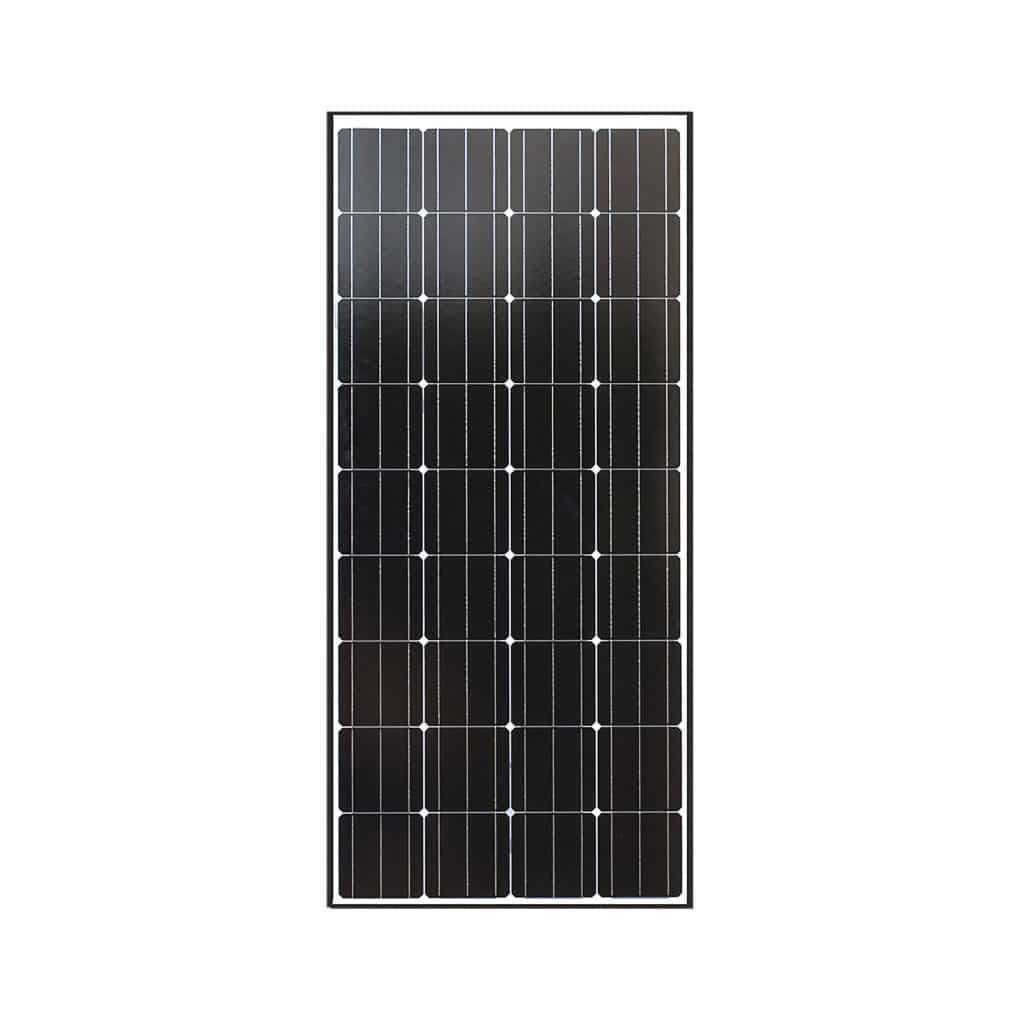 KT Solar 200W Monocrystalline Solar Panel
The KT 200 Watt, 12V Single Cell Mono-crystalline Solar Panel is ideal for a variety of applications including 4×4, caravan, motorhome, camping and marine. This panel offers a 10 year warranty and 25 year efficiency guarantee.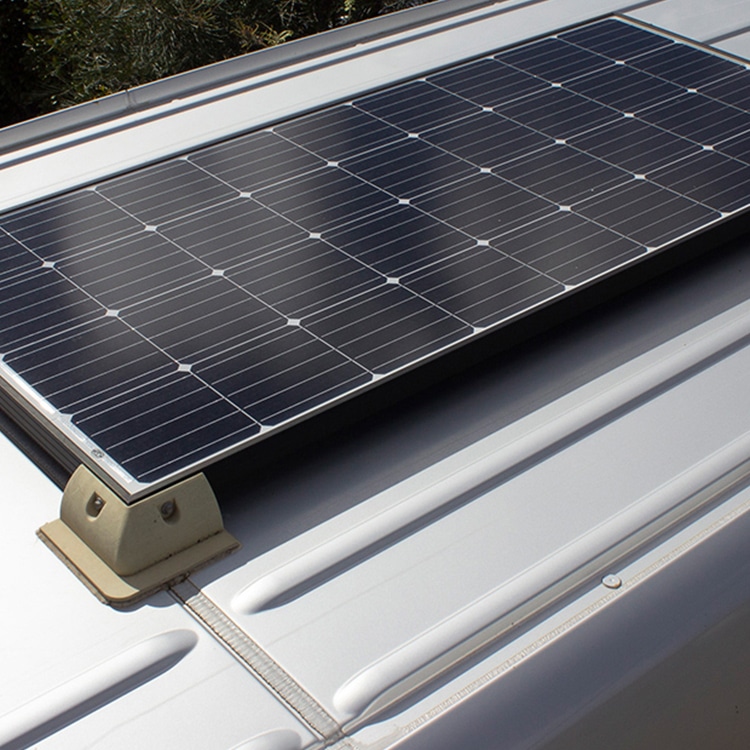 Key Features:
– Smaller in footprint than the KT 150W Solar panel
– New 35mm width anodised frame (previously 40mm)
– Panel is smaller in size than its competitors on the market by up to 54%
– Panel is lighter in weight than its competitors by up to 41%
– 3M positive/negative cables with alligator clamps
– Mono-crystalline construction
– Quality construction with premium black framing
– Fully sealed junction box on back of panel
– 5 Accreditation Certificates
– Class A
Technical Specifications:
– Maximum Power (Pmax): 200Wp
– Power Tolerance: +3%
– Maximum Power Voltage (Vmp): 19.6V
– Maximum Power Current (Imp): 10.20A
– Rated Voltage: 12V
– Open Circuit Voltage (Voc): 23.2V
– Short Circuit Current (Isc): 11.27A
– Operating Temperature: -40 °C to +85 ° C
– Product Application: Class A
– Maximum System Voltage: 1000V DC
– Product Weight: 11.50Kg
– Dimensions (mm): 1476(L) x 670(W) x 35(D)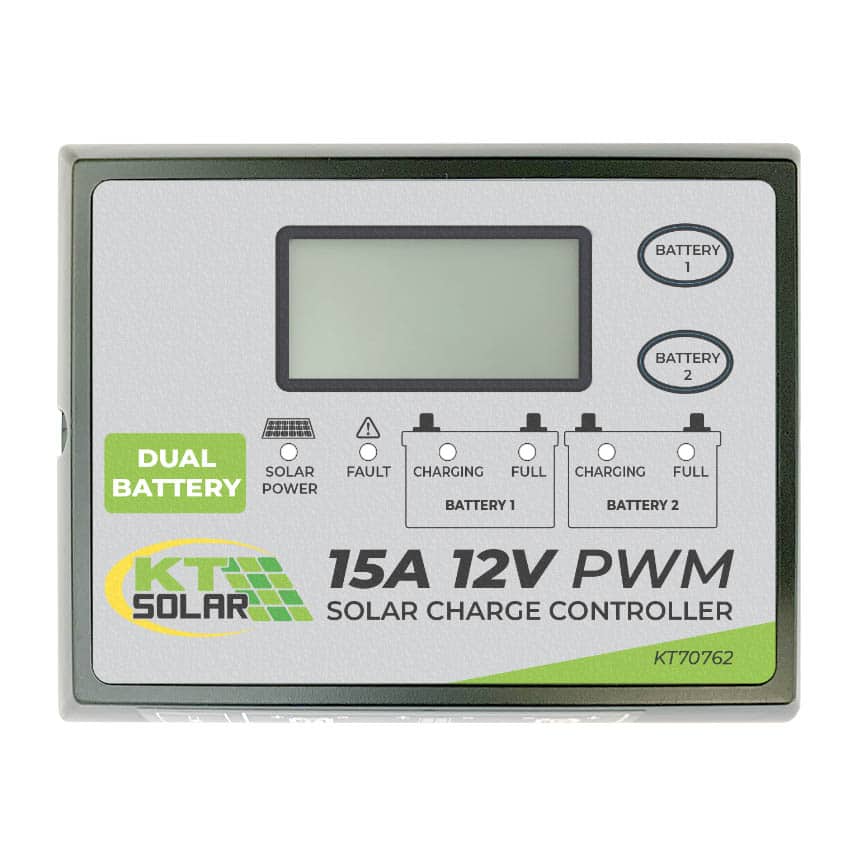 KT Solar 15A Dual Charging PWM Solar Controller
The KT 15 Amp Solar Controller is designed to charge 2 x 12V Deep Cycle Batteries simultaneously. Suited to charge Lead Acid, LTO, Gel, AGM, LiFePO4 & Calcium Battery types, this Solar Charge Controller prevents batteries from becoming overcharged. The unit provides an automatic equalisation feature for deeply drained conventional lead-acid or calcium battery.
The PWM Solar Charge Controller features a digital LCD to directly display battery voltage, charging current, charging capacity, percentage present, battery type, ambient temperature and faulty codes. Coloured LED's indicate the operational status and each battery conditions.
KT's range of solar regulators are PWM (Pulse Width Modulation) which are the most commonly used as they do not use moving parts like an MPPT controller, making them suitable for use on panels that are constantly being transported or moved eg; on the roof of a caravan, fitted to the back of a transportable, folding solar panel etc. PWM solar chargers use technology similar to other modern high-quality battery chargers. When a battery voltage reaches the regulation set-point, the PWM algorithm slowly reduces the charging current to avoid heating and gassing of the battery, yet the charging continues to return the maximum amount of energy to the battery in the shortest time. The result is a higher charging efficiency, rapid recharging, and a healthy battery at full capacity.
Features:
– 12V Dual Battery Charging
– Solar Panel Max 160W or 2 x 100W Solar Panels configured in parallel
– LCD Information Screen
– LED Power & Charging Status
– Selection Modes for Battery 1 & Battery 2 (BT1 – BT2)
– Suits Gel, AGM, Wet, Calcium, LTO & LiFePO4 Batteries.
– Present Percentage of Available Charge
– Reverse Polarity Protection, Short Circuit & Over Voltage
– IP65 Rated (dustproof & splashproof)
– Surface or flush mount
Technical Specifications:
– Operating Temperature: -20°C to +80°C
– Operating Voltage: 12V
– Rated to (Amps): 15A
– Rated to (Voltage): 12V
– Battery Voltage: 12V
– Product Weight: 1.20kg
– Manufactured from material: Polycarbonate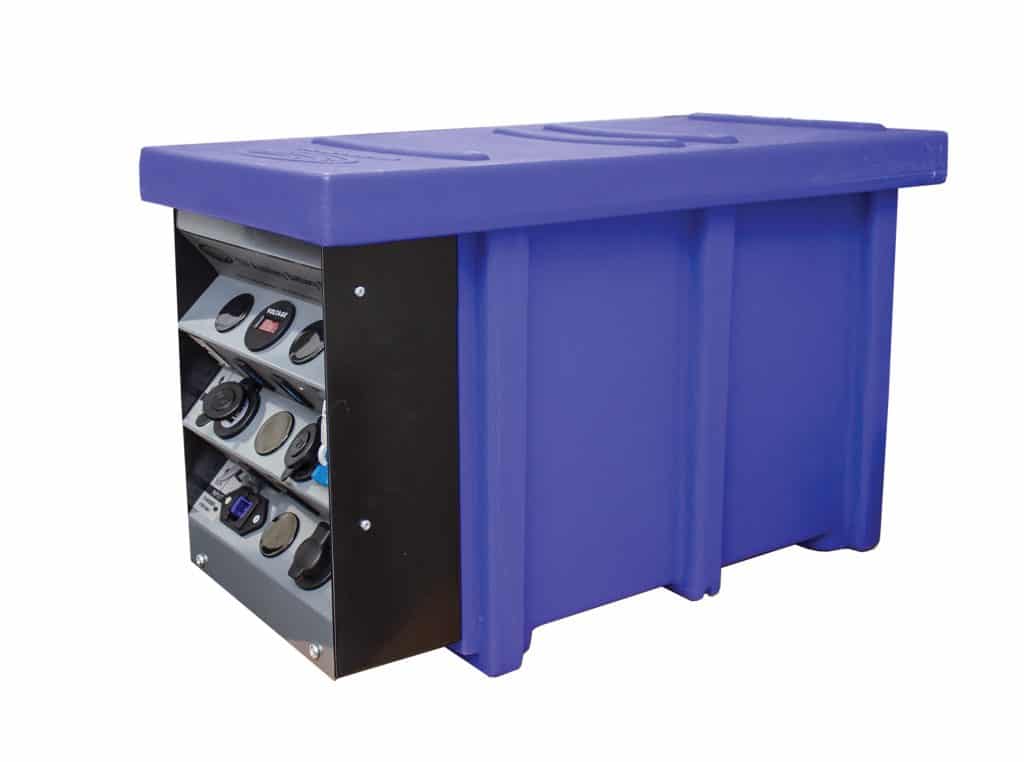 National Luna Blue Battery Box
The 12V Auxiliary Battery Box design makes it perfect for saving space in your caravan, 4WD, or even a boat, with plenty of charging alternatives to ensure you can power just about anything you need on your trip whether it's simply running your campsite lights or mounted in your caravan, 4WD, or even a boat.
Featuring a built-in voltage meter, two USB ports, two DC sockets (Hella and Cigar), and two 50A grey-coupler plugs, it also boasts four spare (pre-wired) output ports that allow you to choose what plug connections are most important to you.
In addition, the battery box features an NL5 intelligent charger port that let's you quickly and effortlessly connect a National Luna Intelligent Charger to the Auxiliary Battery Box. This way, you can choose to either rapid charge the battery, opt for a slow "trickle" charge, or just leave it alone on a maintenance setting for an indefinite period.
Best of all, the Auxiliary Battery Box requires very little (if any) installation work, and includes the National Luna 3-year guarantee.
Additional output ports can be added as required.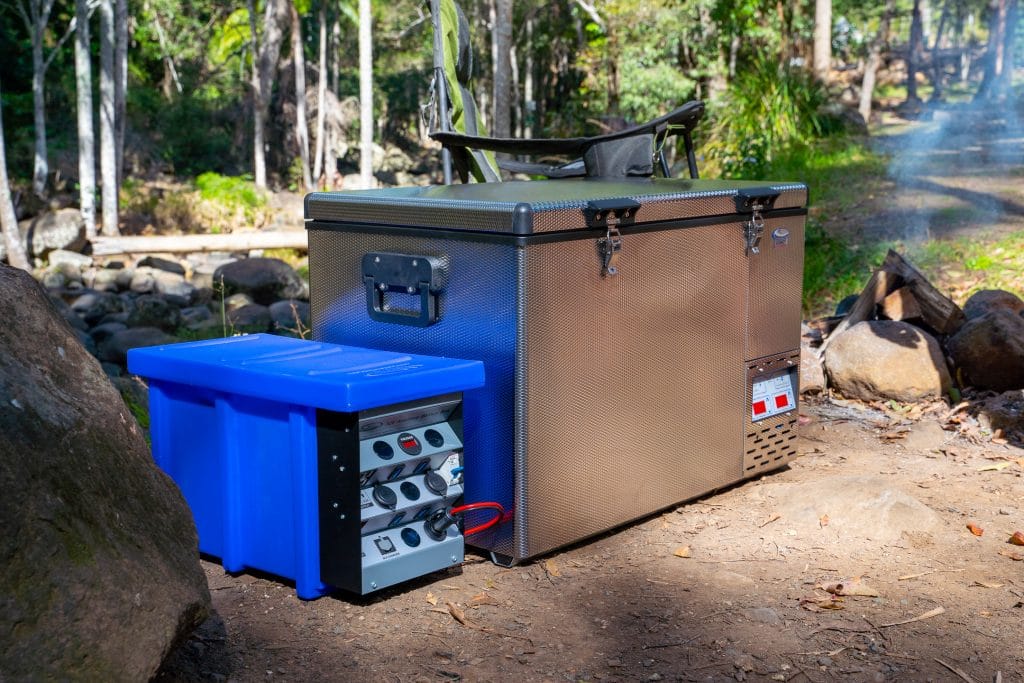 Features:
– Fused Outputs
– Simple Installation
– Built-in Battery Volt meter
– Compatible with most vehicles
– 2 x USB charge ports standard
– 2 x DC Sockets standard (1 x Cigar , 1 x Hella)
– 2 x 50A Grey coupler plugs standard
– 4 x Spare pre-wired output ports
– NL5 Intelligent Charger port (charger available separately)
– Suitable for most automotive batteries
– Dimensions (L x W x H) : 495mm x 255mm x 320mm