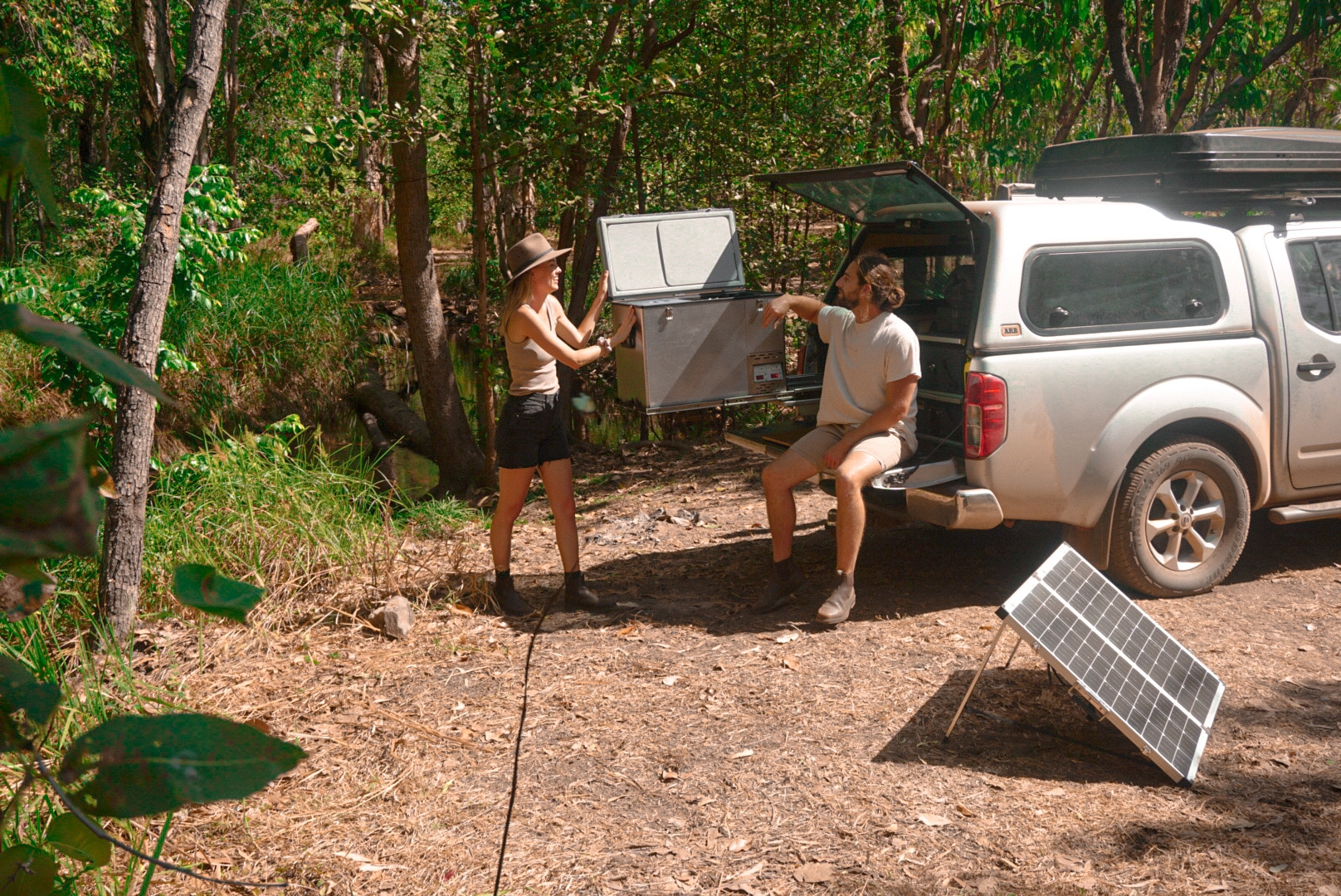 Our trip was born from needing to shake things up during COVID-19. We loved our lives in Byron Bay (who wouldn't?!), but something was missing. We felt we needed a change and wanted to experience everything this country has to offer. We both knew we wanted to travel Australia when we met, and with no international travel on the cards for the foreseeable future, we made the decision to leave our jobs, pack our bags and hit the road.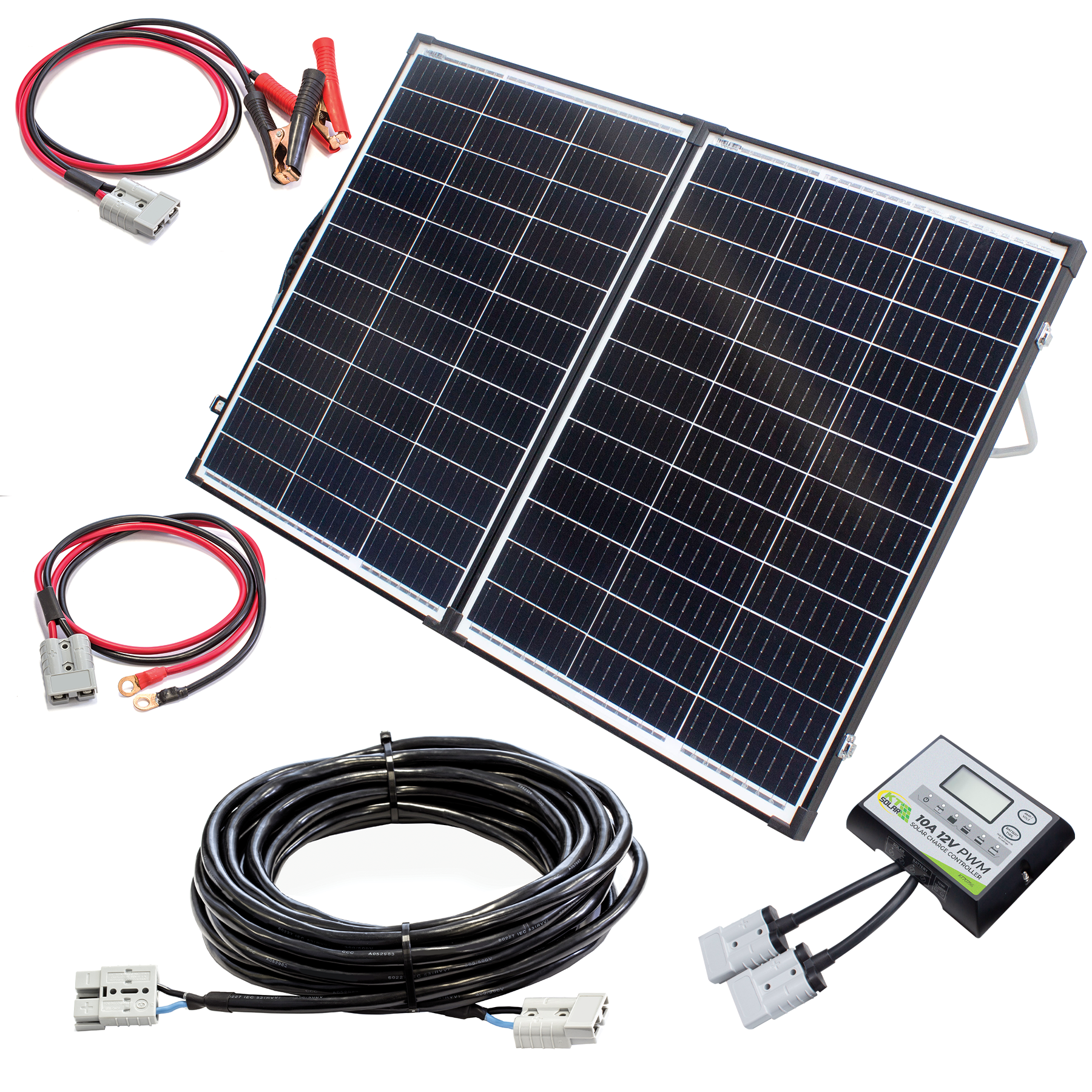 Key Features:
– Powerful 120W, 12V portable 'brief case' style kit
– 10 Amp. 12V PWM solar charge controller
– Solar charge controller IP Rating (IP65)
– Solar controller is compatible with gel, wet, AGM, calcium & lithium batteries
– Controller features reverse polarity, short circuit and over voltage protection
– 10m, 50A extension lead
– Positive & negative alligator clamps, 500mm lead to 50Amp, 12-48V connector
– Sturdy aluminium leg supports
– Quality stainless steel latches and hinges
– Controller securely mounted to the panel supports, reducing de-rating
– Protective ABS corners
– Heavy duty swivel carry handle
– Heavy duty storage bag
Before setting off on our trip around Australia, we didn't really know what to expect. And to be completely honest we were a little naive. Having never done anything like this, we didn't fully appreciate the value of having a consistent source of power on the road.
We knew very little about Solar, AMPS, Watts and Volts but that's when KT Solar team came into our lives. KT Solar taught us everything we needed to know about Solar and living off-grid, which we have been able to do now for 4 months without issue. We have been up and down our home state of New South Wales, through Queensland and the tropics, over the Savannah Highway past Hells Gate and into the Northern Territory, and thanks to our Portable KT Solar set up, at no point have we ever had to worry about our battery.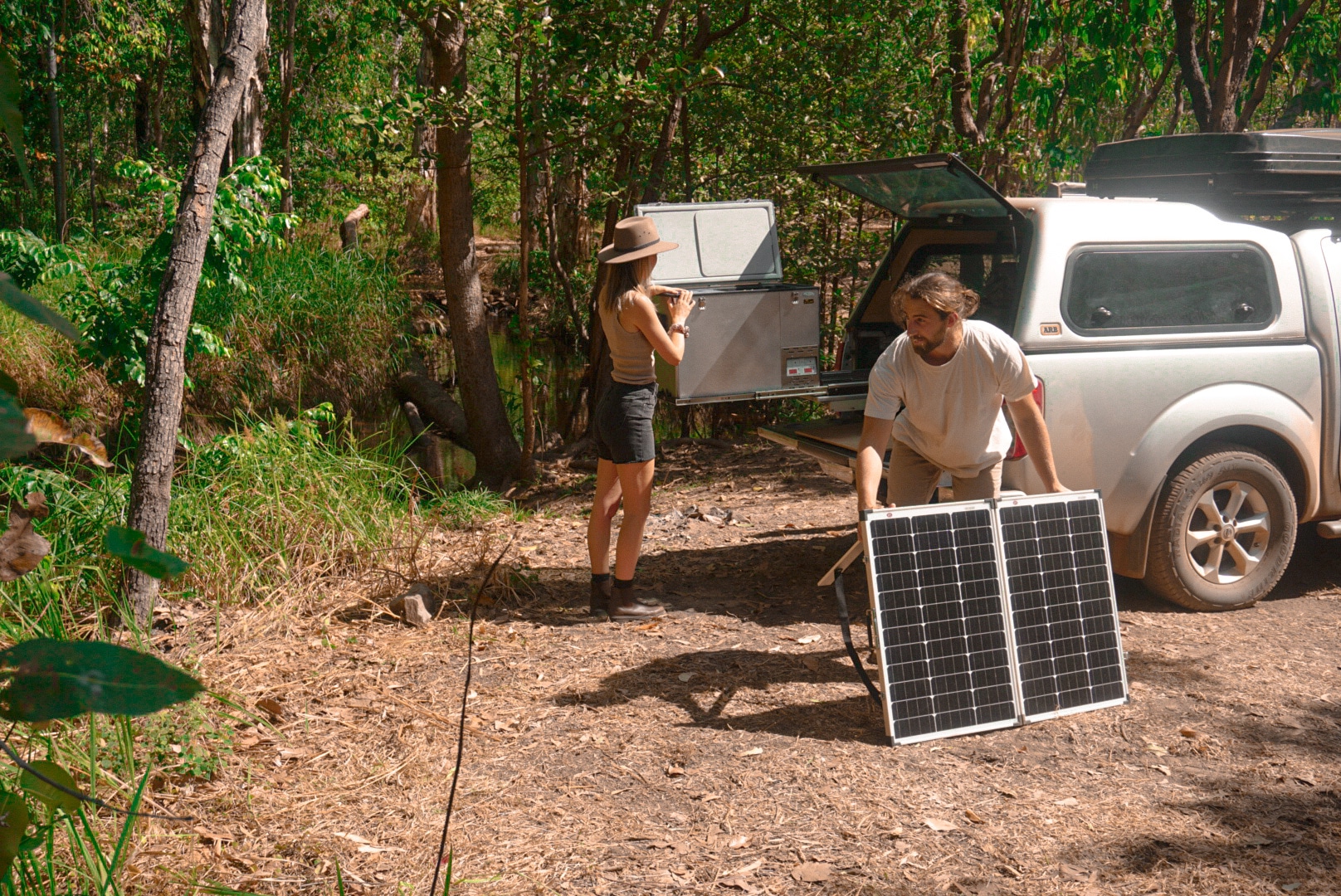 Freedom and flexibility are an important thing for us, so to be able to set up camp off grid for days on end really is priceless, and that is exactly what our 120W KT solar panel has given us. We have been able to travel through all of these amazing places without sacrificing essential appliances like our 60L National Luna Fridge, KT LED Lights, laptops, phones, cameras, power banks and our fan (yes, the most essential item here in the NT!). We have been running and charging all of our gear since our trip began on our Remco 120AH battery from Battery World.
The quick and easy set up of our Solar Panels makes charging our battery effortless and can be set up anywhere, anytime.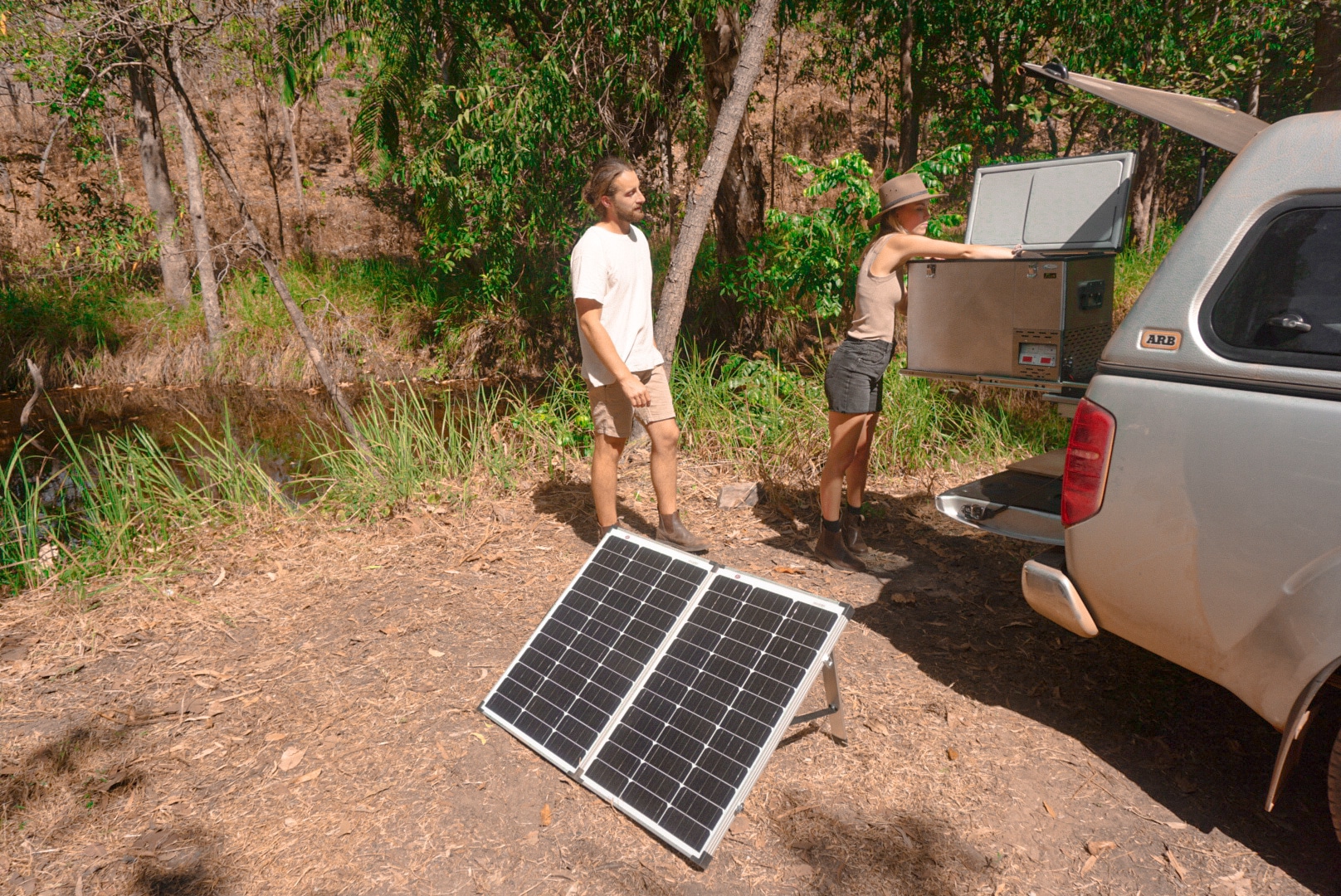 You can follow Laura and Owain's adventures on Instagram @laurabode and @owaintroberts
*Note: Model of Solar Kit photographed slightly varies due to upgraded product.
New model features Black Anodised Aluminium Frame.