PET Fleece Harness Bundling Tape, 19mm x 25M Roll.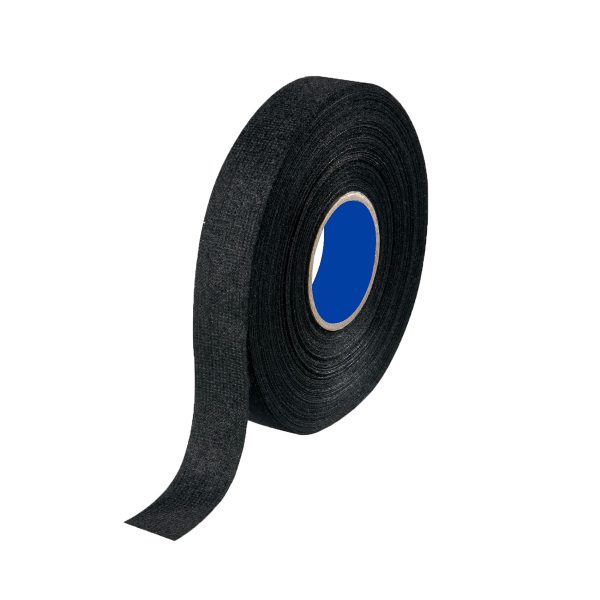 KT Fleece Wire Harness Bundling Tape is a soft, textile, protective tape especially developed for the manual production of wire harnesses in passenger compartments, headliners, door and boots of vehicles. Fleece Wire Harness Tape is resistant to ageing, abrasion resistant and noise reducing to prevent rattles and squeaks. A must for today's quality minded auto/video installer.
Colour: Black
Features:
19mm x 25M Roll
Noise dampening
Hand tearable
Strong adhesion
Temperature resistant
Specifications:
Thickness: 280um
Backing Material: PET Fleece
Adhesion to Backing:
Adhesive: Rubber based
Adhesion to Steel: 3N/cm (27.4oz/in)
Elongation at Break: 20%
Tensile Strength: 40N/cm (22.8lbs/in)
Temperature resistance: -40 to + 105 degrees celcius
Abrasion Resistance (10mm Mandrel): Class B (acc. to LV312)
Abrasion Resistance (5mm Mandrel): Class A (acc. to LV312)
Flame Retardant Composite: (Acc. to LV312)
Unwind Force: 9 N/roll (30m/min)
Noise Dampening (dB): Class C (acc. to LV312)
No video for this product.
No documents for this product.