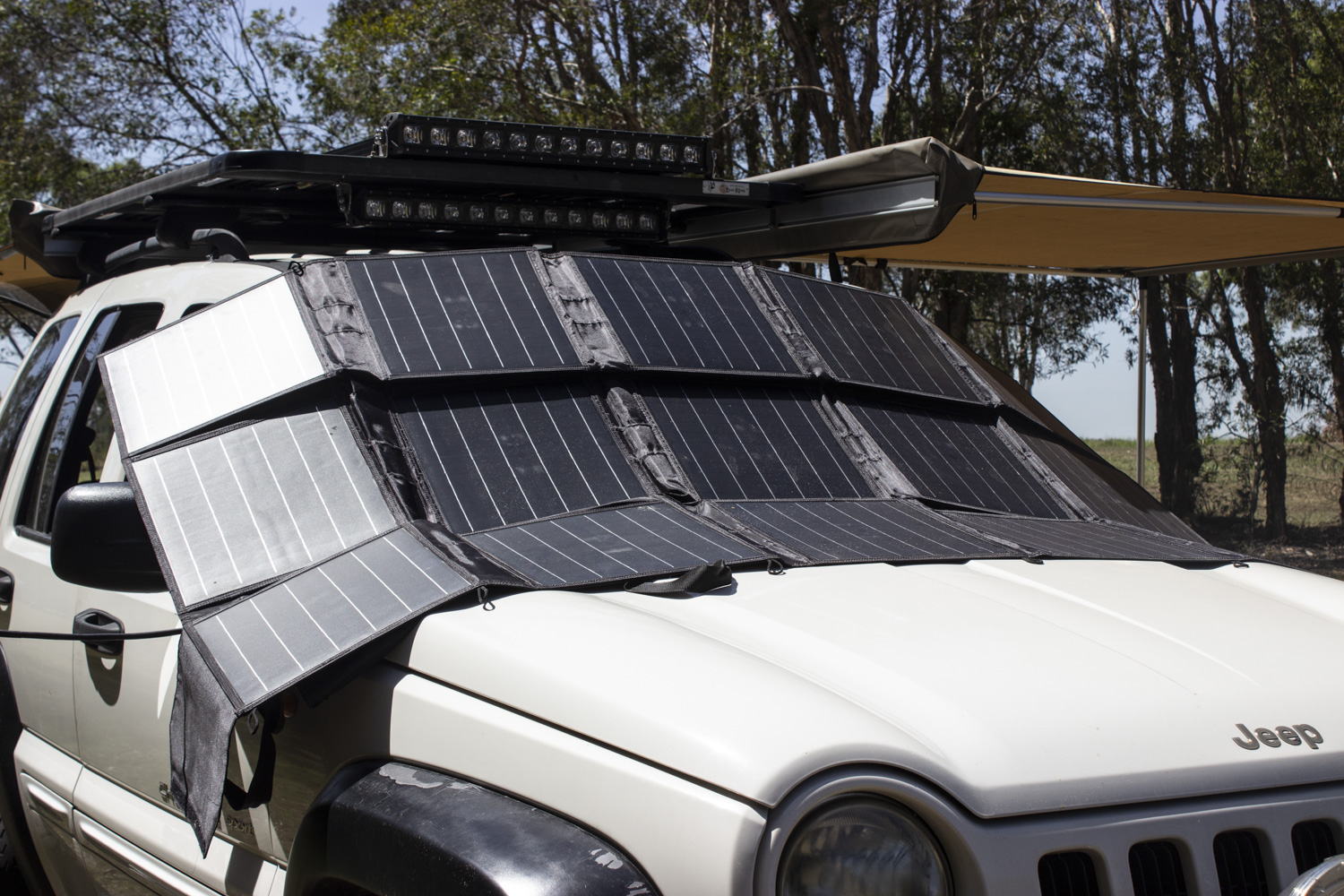 KT 300W PORTABLE SOLAR BLANKET

 
The innovative & powerful KT 300 Watt Portable Solar Blanket is ideal for 4WD, Camping & Recreational Outdoor
Activities. Included with this kit, is a PWM 20Amp Solar Charge Regulator (IP65 Rated), Suitable for charging WET, Calcium, LifeP04 (Lithium Iron Phosphate), LTO (Lithium Titanium Oxide), Gel & AGM Batteries. Power
Leads and Accessories included for easy connection to batteries & devices.
Designed as a convenient, light-weight, space-saving solar solution, the KT 300 Watt Solar Blanket features 3 x 5 (15 total) Monocrystalline Solar Cells which fold neatly into an easily transportable 390mm x 380mm x 140mm carry bag, and weighing in at a light 8.85Kg.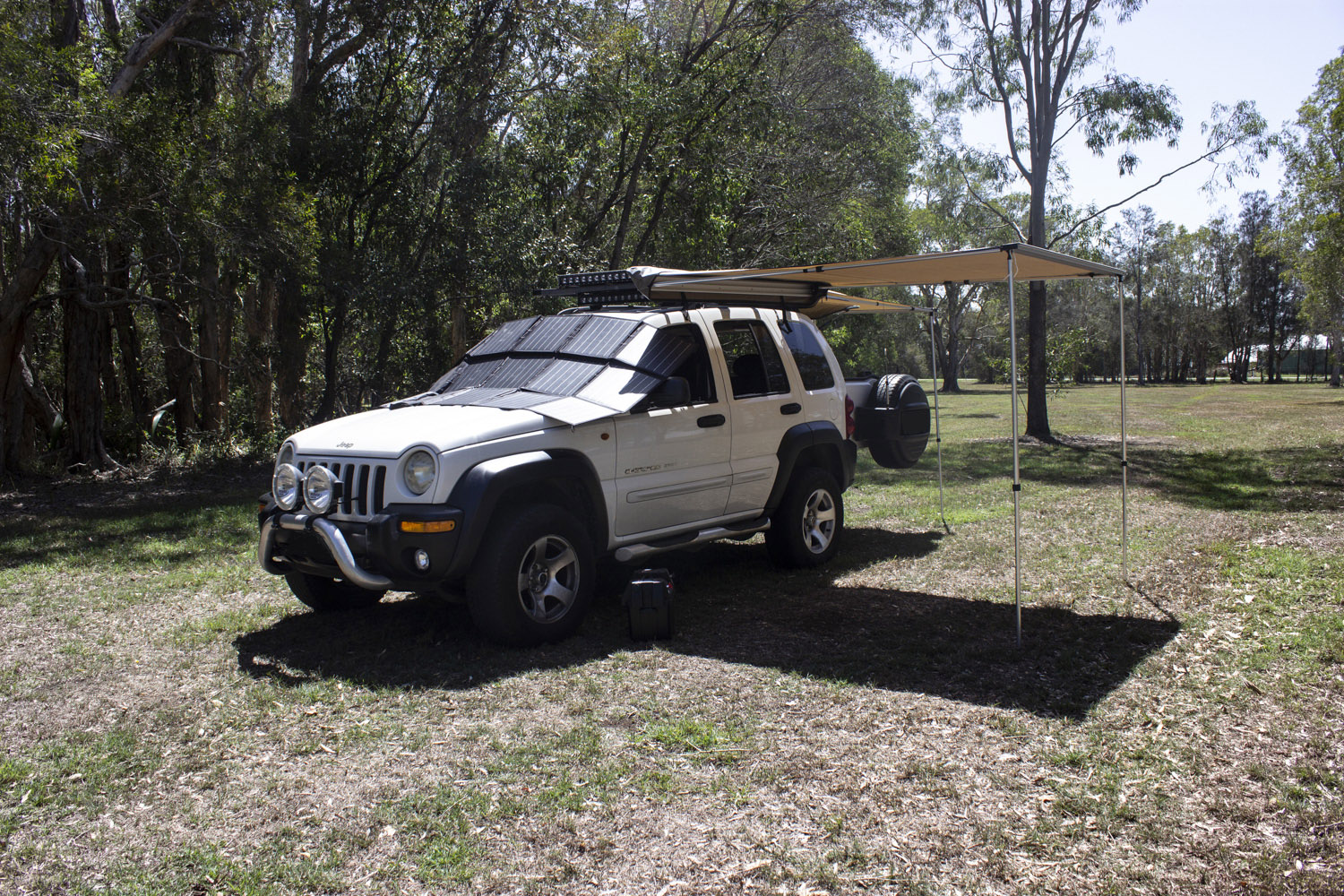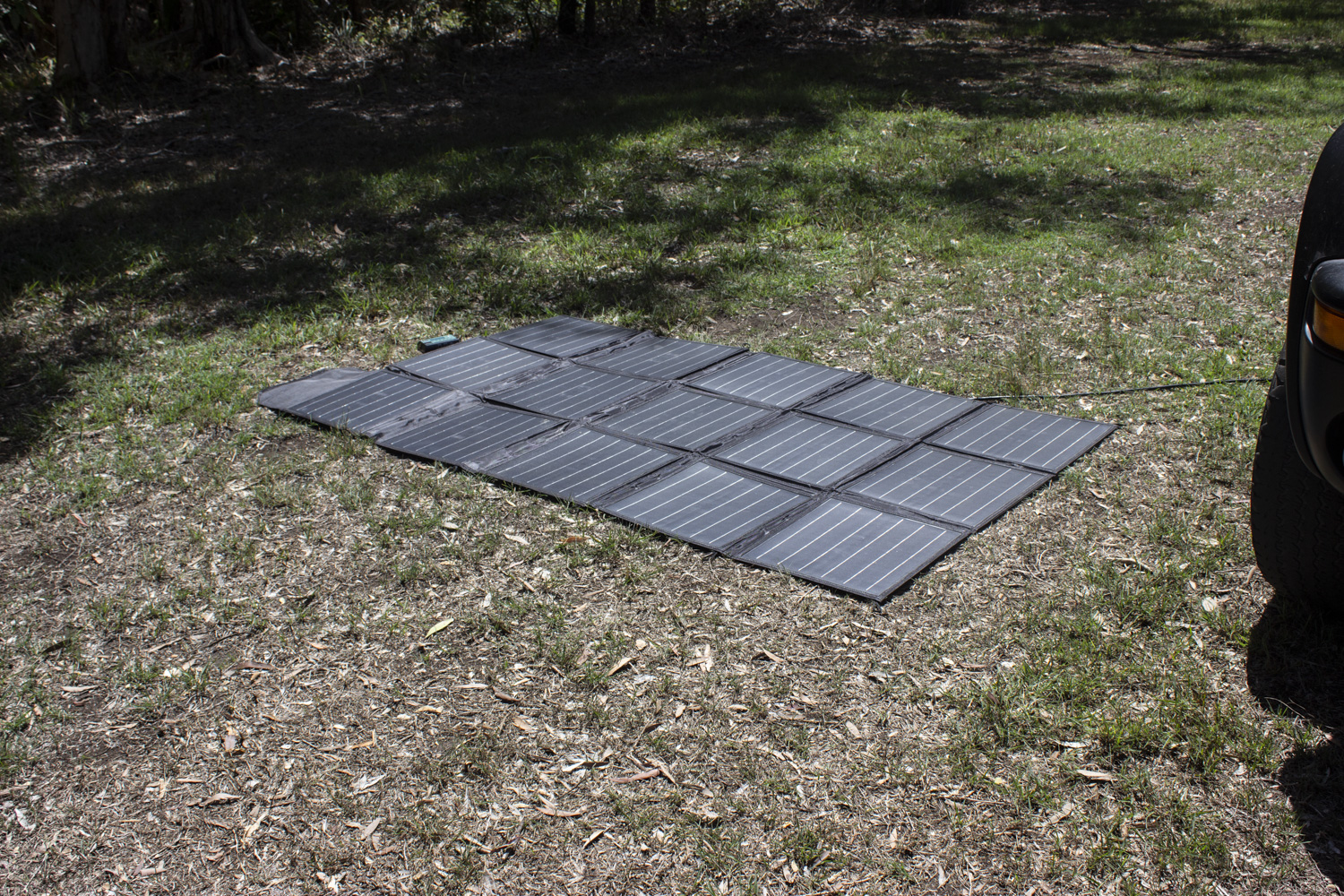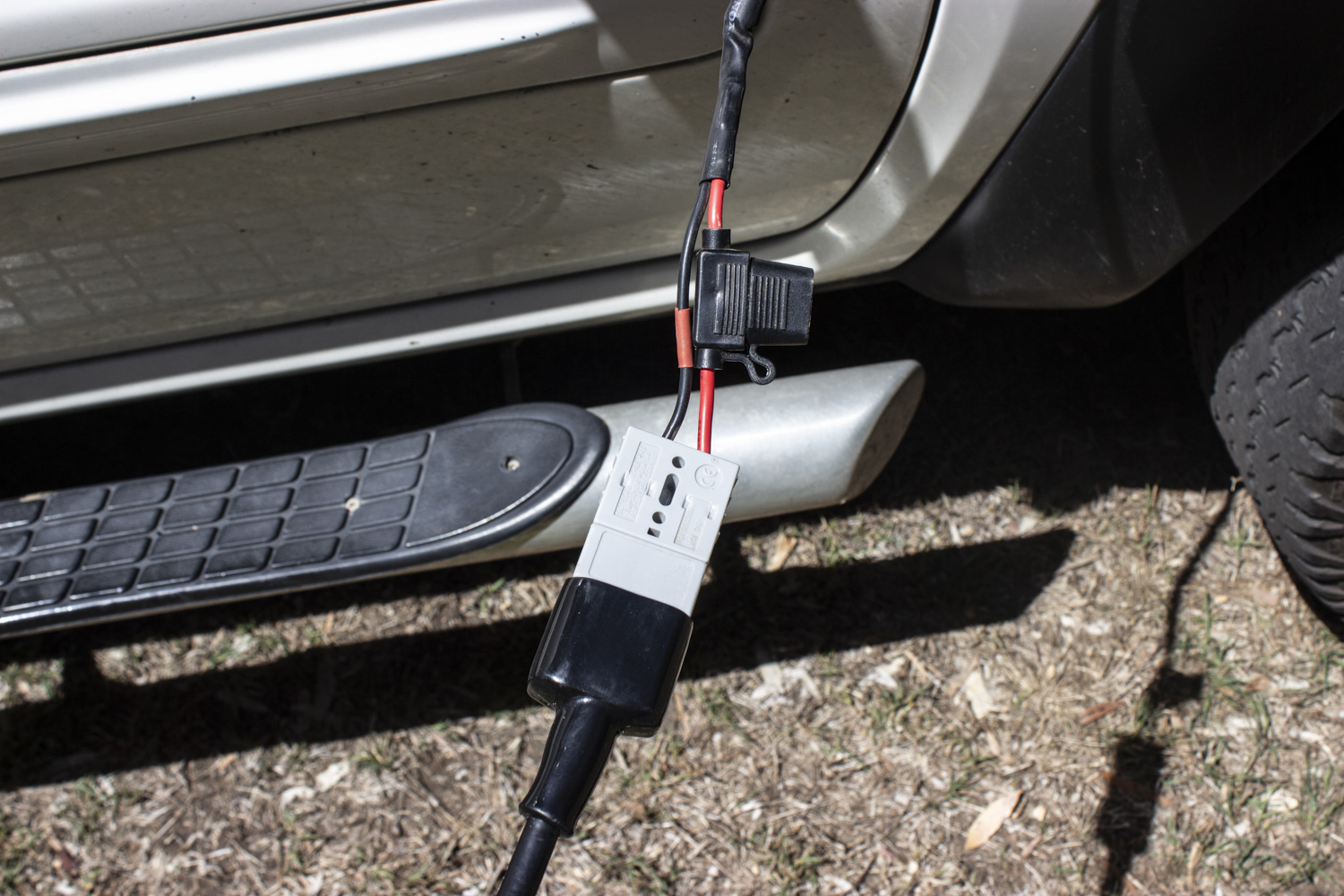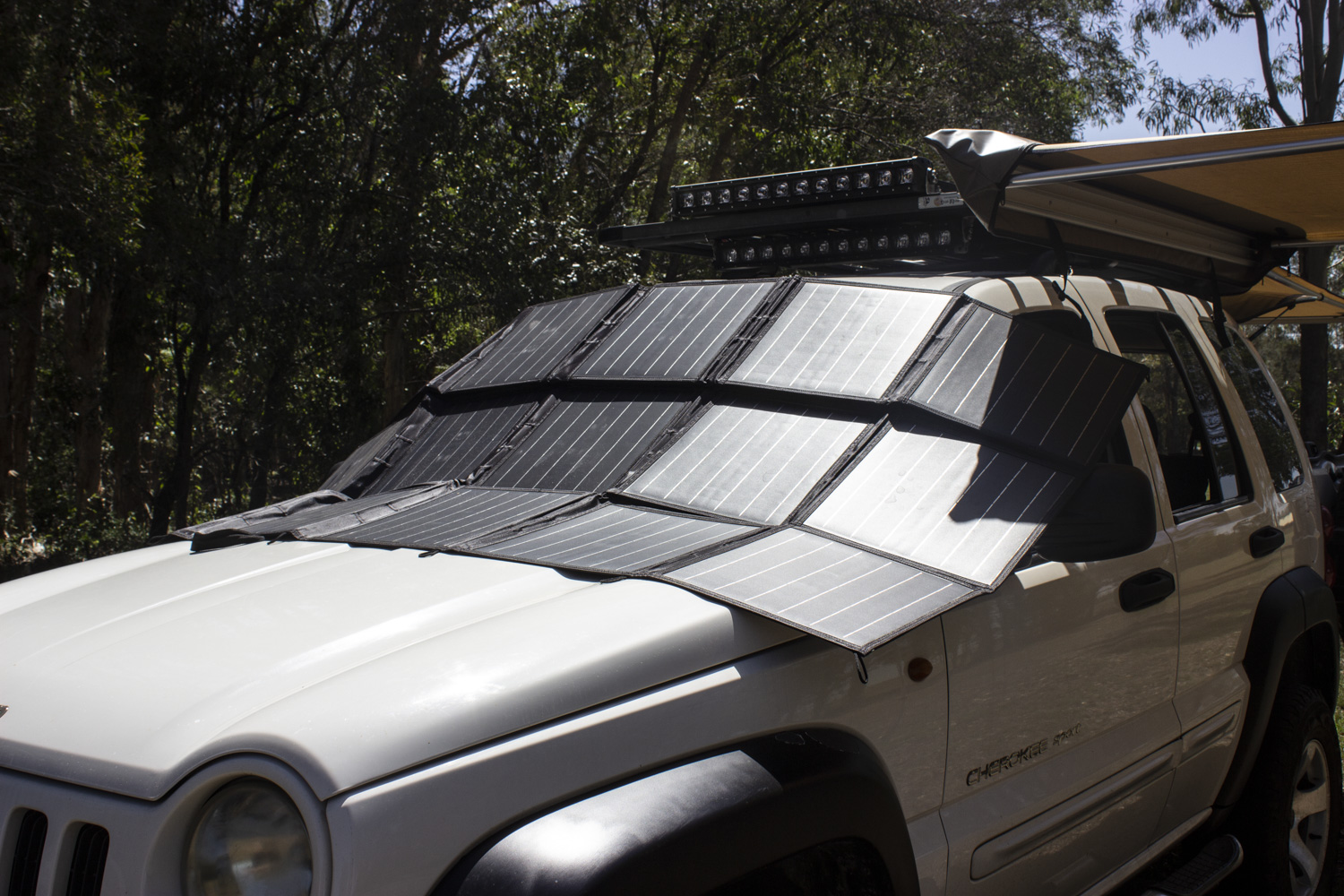 Manufactured with a scratch-resistant matte coating for extra durability in Australian
off-Road conditions, The KT 300 Watt Solar Blanket features an innovative anti-theft tab which can be locked into the door of a vehicle, for peace of mind. The easy mounting loops allow the blanket to be mounted in various positions for ultimate solar harvest.
Key Features:

 
– One-Piece Easy-Fold 300 Watt Solar Blanket
– Small, compact design for easy transportation and storage
– 50A Heavy Duty Connector wired to Solar Blanket for easy power connection
– 20A, 12V PWM Solar Charge Controller (IP65)
– 5M Power Lead with easy 50A connections to power
– 55cm Power Lead with Positive/Negative battery clamps & 20A in-line fuse
– Features securing tab to fix solar blanket to vehicle
– Blanket features loops along the edge to allow mounting in various positions
– Five accreditation certificates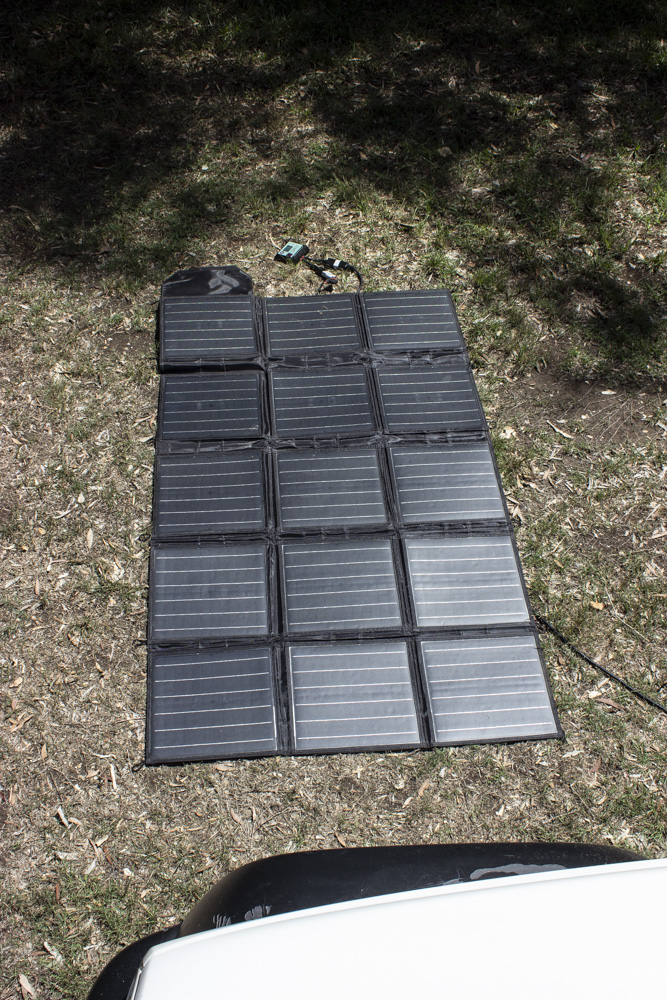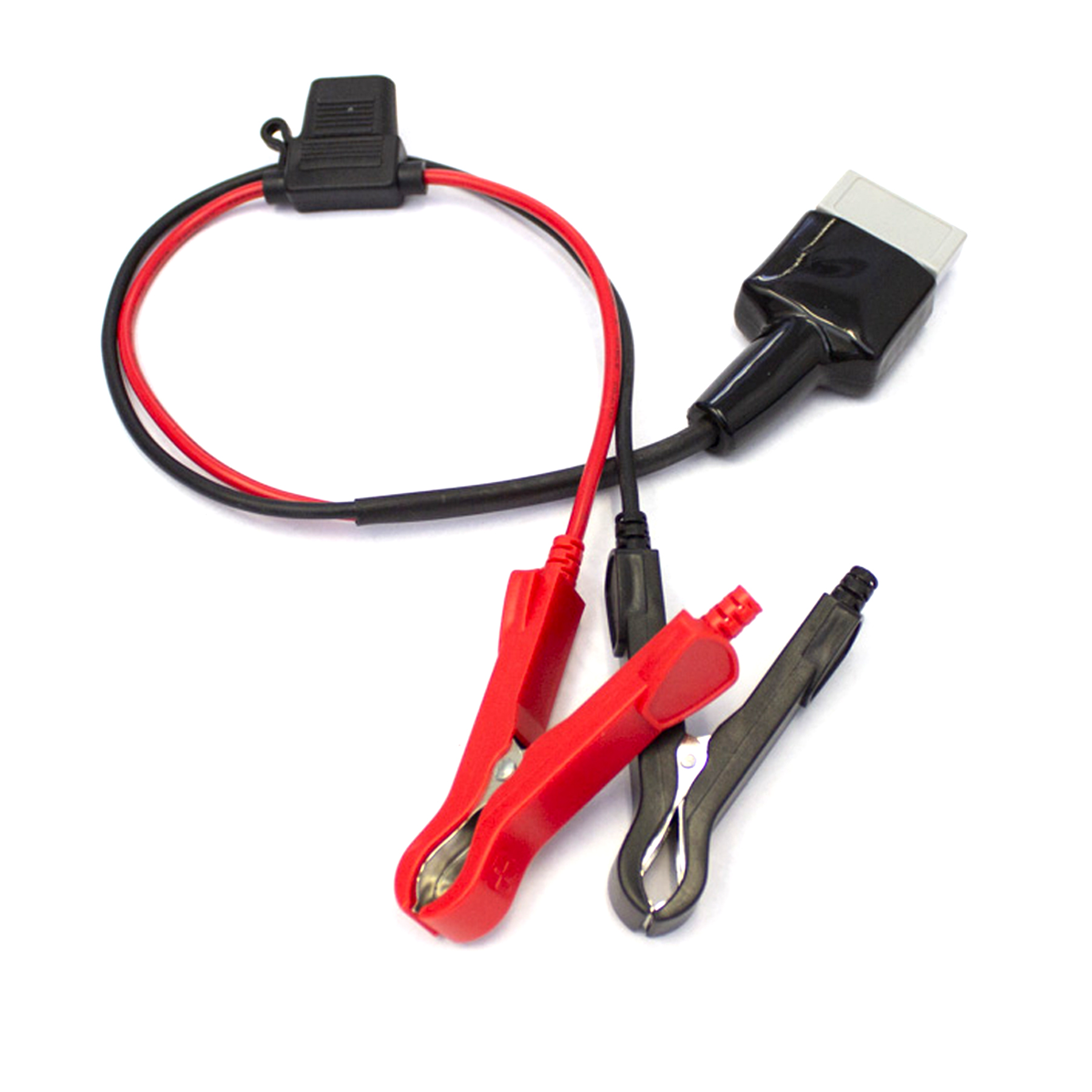 55cm Power Leads with Positive/Negative Battery
Clamps & 20Amp In-Line Fuse
Measurements (Folded & Unfolded):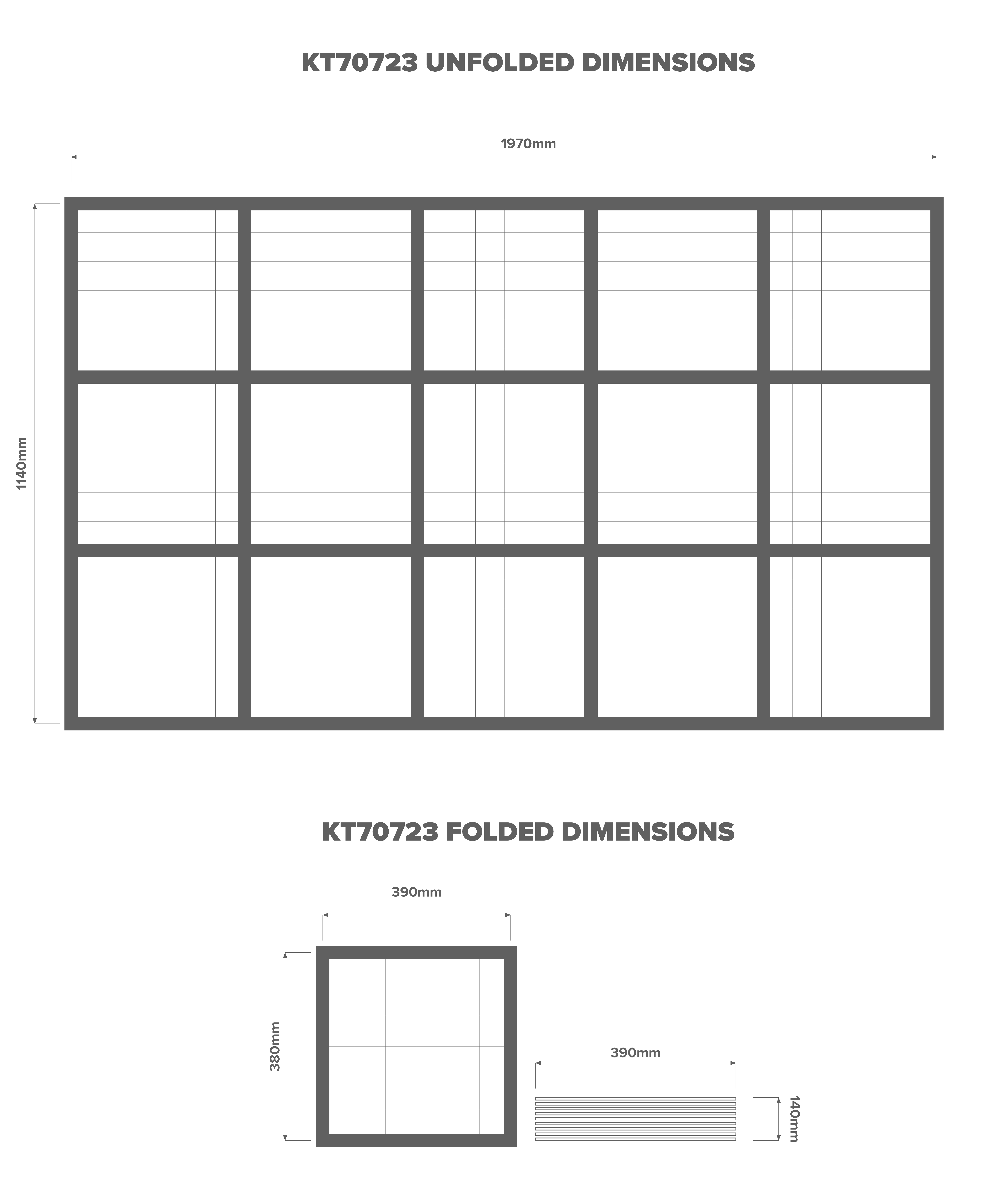 Special Features:

 
• Advanced MCU control Pulse Width Modulated (PWM) technology, high efficiency operation.
• Suitable for LiFePO4, LTO (Lithium Titanium Oxide), Gel, AGM, Conventional Lead-Acid (WET) and Calcium Batteries.
• The unit provides an automatic equalisation feature for deeply drained conventional Lead-Acid
or Calcium batteries, as well as providing a cycling automatic equalising feature every 28 days.
• Can be connected to the battery permanently to keep the battery fully charged using a process called 'floating'. This means that the controller will stop charging when the battery is full and will automatically start charging the battery as required. This process will also reduce water loss and help prevent the battery from 'drying out'.
• Protects your battery from discharge at night, low light or no light conditions.
• Coloured LED's to indicate the operational status and battery conditions.
• Digital LCD to directly display battery voltage, charging current, charging capacity (Amp-Hour), battery types, full charge and faulty codes.
• Multi-charging protections against reverse polarity, short circuit, over temperature, over voltage, etc.

Technical Specifications:

 

| | |
| --- | --- |
| Type | Mono Crystalline |
| Max Power | 300W |
| Max Power Voltage | 18.8V |
| Max Power Current | 15.95A |
| Open Circuit Voltage | 22.15V |
| Short Circuit Current | 16.42A |
| | |
| Test Conditions | AM1.5, 25°C, 1000W/m2 |
| Fuse | 20A |
| Battery Connections | Battery Clamps |
| Weight | 8.8Kg |
| Solar Controller | 20A, 12V |
| Accreditation Certificates | |