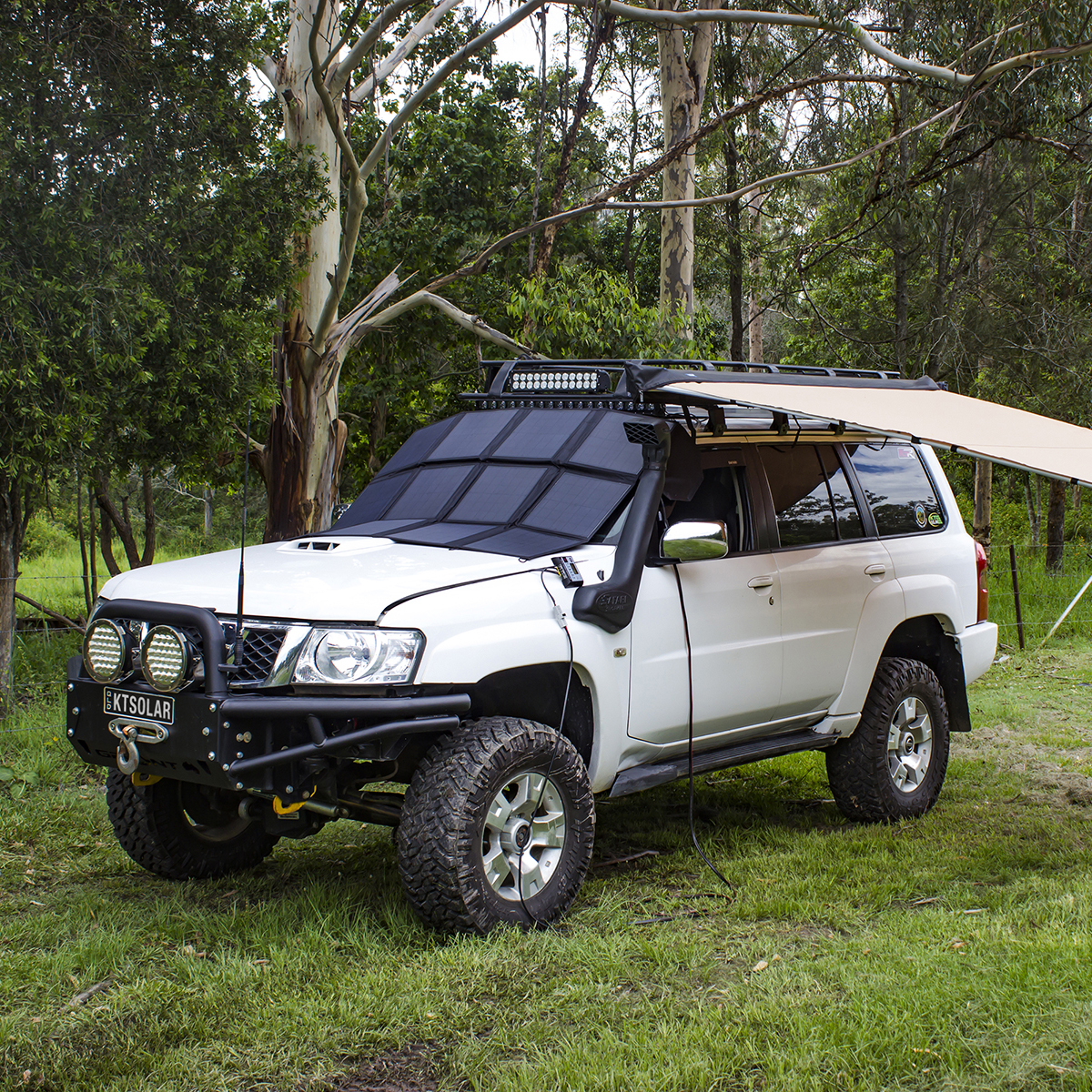 KT 200W PORTABLE SOLAR BLANKET 
The KT 200W Monocrystalline Solar Blanket is a compact, light-weight solution to your solar needs. Ideal for camping, 4×4 and marine applications, the 200W Solar Blanket is manufactured from a solar cell that is cast from silicon. These cells are more efficient in producing power than most other panels, consequently, the size of the panel is smaller yet yields a greater power output.
This one-piece, easy-fold design folds down to a compact bag with all accessories neatly tucked away inside. The panels feature a scratch-resistant mat coating for durability and folded tabs which allow you to secure the blanket to your vehicle and close the doors over the tab to reduce the chances of theft.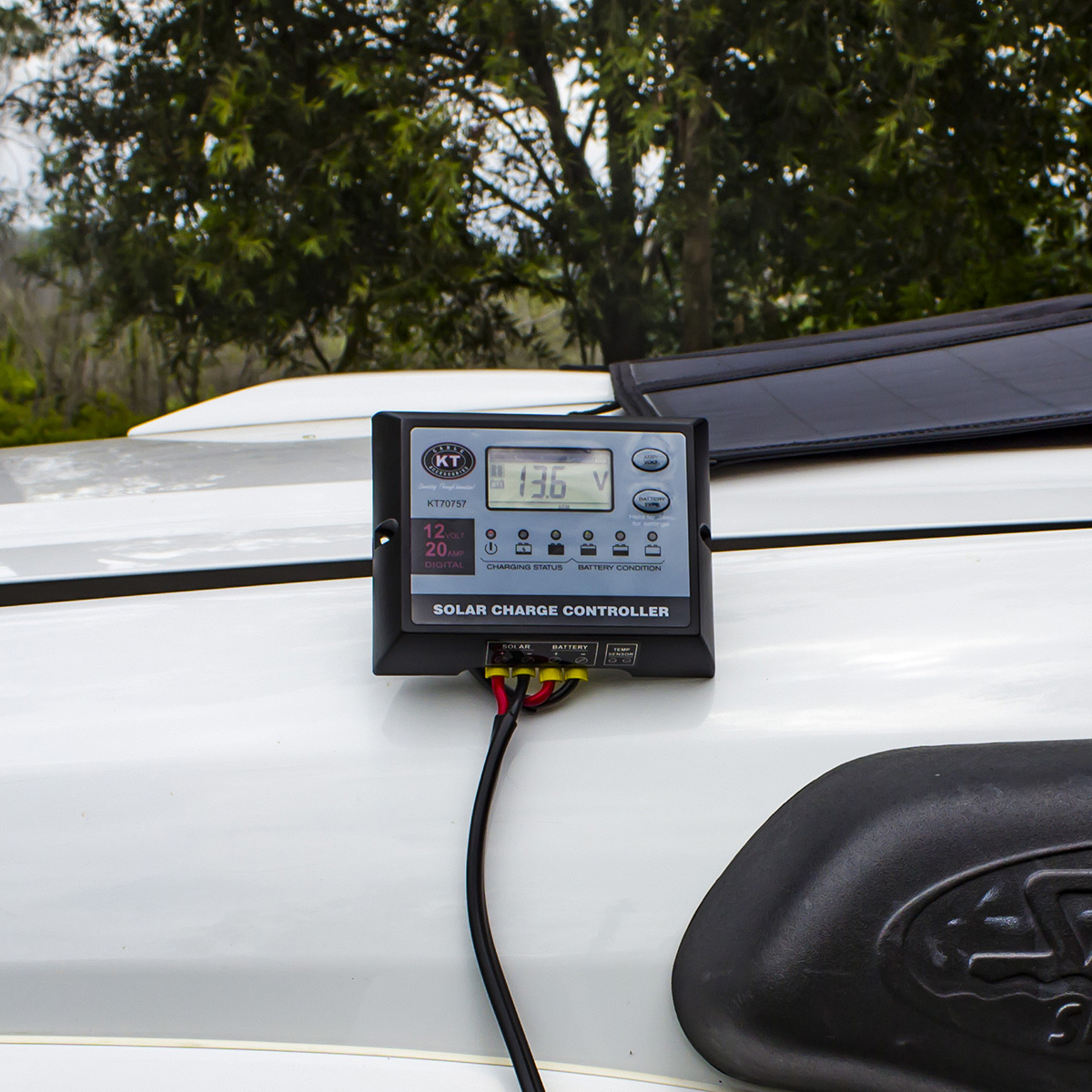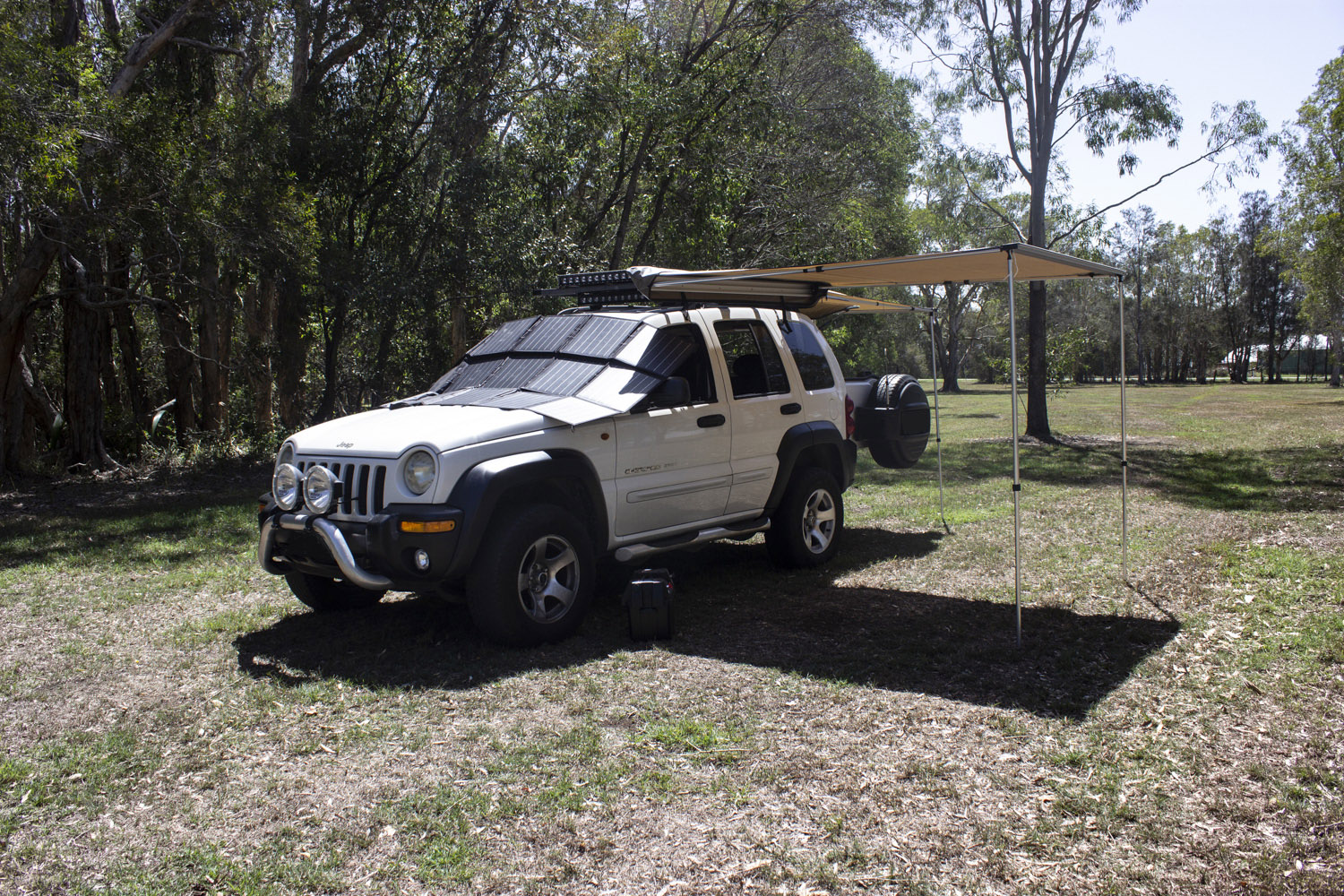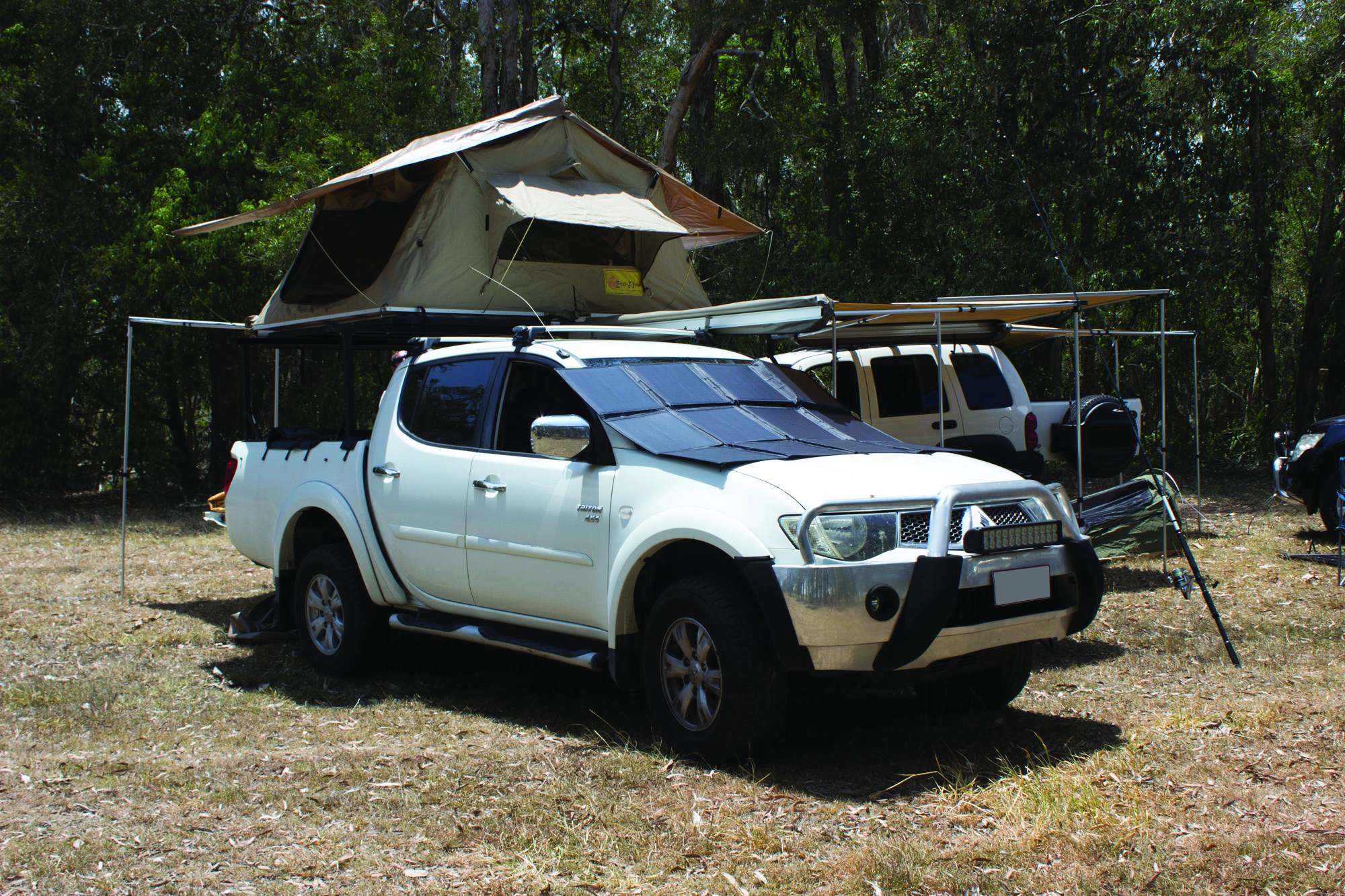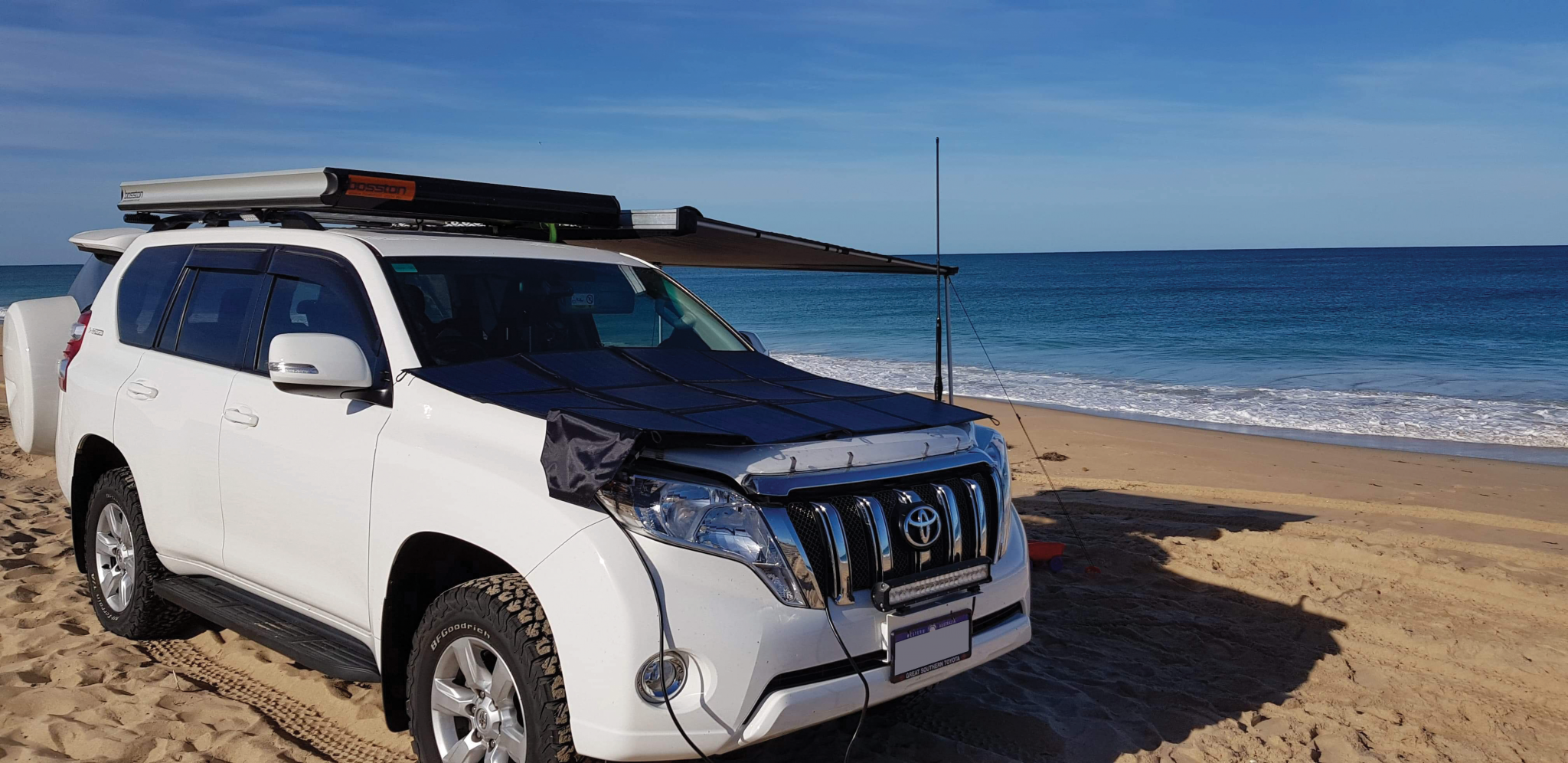 Key Features:
– One-piece easy-fold weather-proof 200W Solar Blanket
– Compact design for easy transportation and storage
– Unfolded dimensions: 1526mm x 1140mm x 5mm
– Folded dimensions: 400mm x 400mm x 60mm
– 50 Amp Heavy Duty Connector wired to Solar Blanket for easy power connection
– Includes 20A, 12V Solar Charge Controller with an 18cm cable length – (waterproof IP65, 2.5mm2 Twin Core Cable)
– Includes 5M Power Lead with easy connections to power (2.5mm2 Twin Core Cable)
– Includes 55cm Power lead with positive and negative battery clamps for easy connection to battery (2.5mm2 Twin Core Cable)
– Features securing tab to secure solar blanket to vehicle to prevent theft
– Blanket features loops along the longer edges to allow mounting in various positions
– Folds into carrying bag for easy transport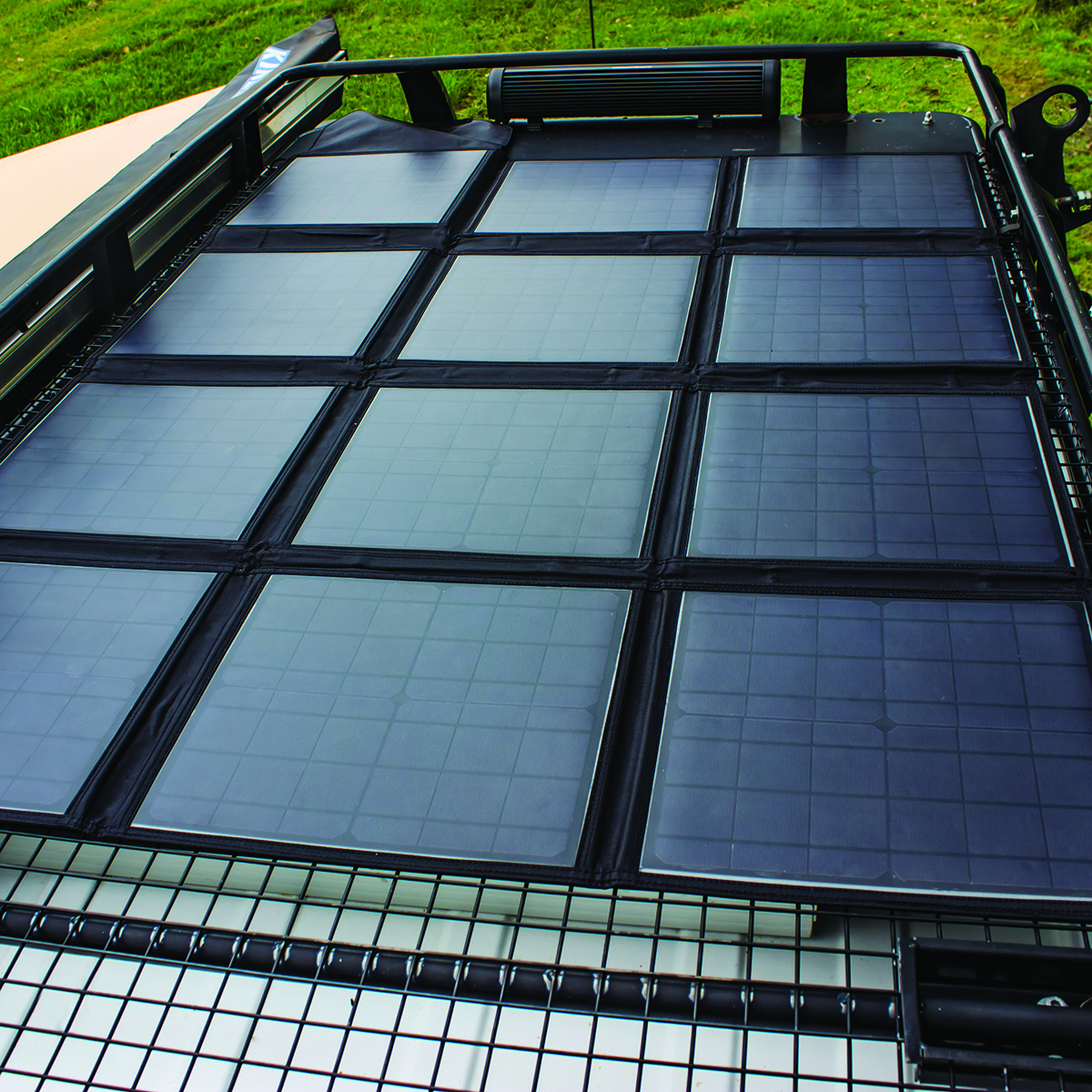 Special Features: 

Charges Battery Types: The KT 200W Solar Blanket is designed to charge LifePO4, LTO (Lithium Titanium Oxide), Gel, AGM, Conventional Lead-Acid (WET) and Calcium Batteries.
Solar Controller: The 20Amp, 12V Solar Controller fitted to the blanket will regulate the solar charge and is IP67 Rated – Waterproof. The Coloured LED's indicate the operational status and battery conditions at a glance. The Digital LCD shows battery voltage, charging current, charging capacity (Amp/Hour), battery types, full charge and fault codes. The Multi-charging function protects against reverse polarity, short circuit, over temperature, and overvoltage.
Ideal size & weight The Solar Blanket unfolded is 1526mm x 1140mm x 55mm and folds down to a convenient 400mm x 400mm x 60mm in size. Only 7.5Kg in weight, this kit is light and easy to transport.
Measurements (Folded & Unfolded):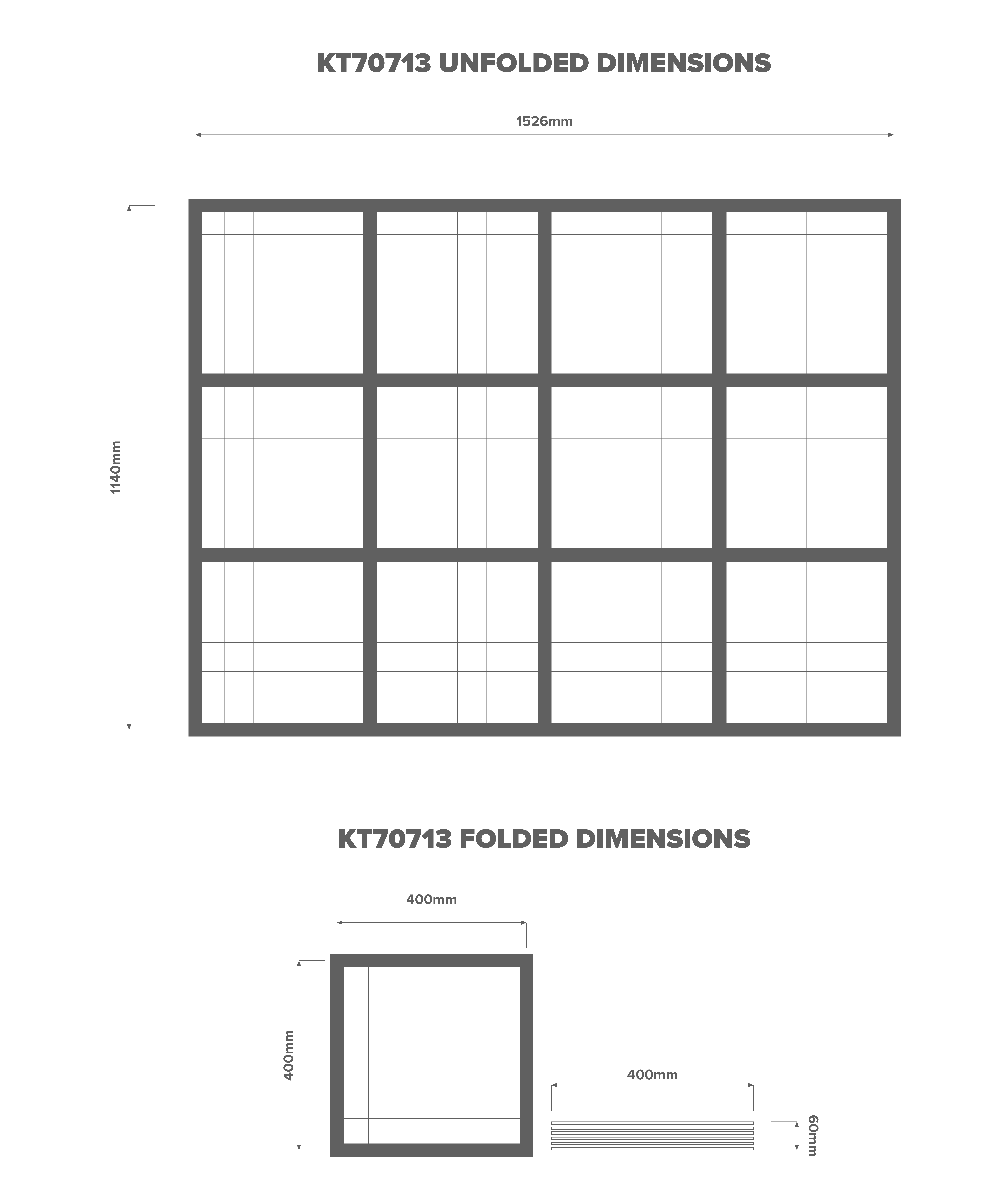 Technical Specifications: 

| | |
| --- | --- |
| Type | Mono Crystalline |
| Max Power | 200W |
| Max Power Voltage | 18V |
| Max Power Current | 11.11A |
| Open Circuit Voltage | 21V |
| Short Circuit Current | 11.54A |
| Dimensions Folded | 400mm x 400mm x 60mm |
| Dimensions Unfolded | 1526mm x 1140mm x 5mm |
| Test Conditions | AM1.5, 25°C, 1000W/m2 |
| Fuse | 20A |
| Battery Connections | Battery Clamps |
| Weight | 7.5Kg |
| Solar Controller | 20A, 12V |
| Accreditation Certificates | |