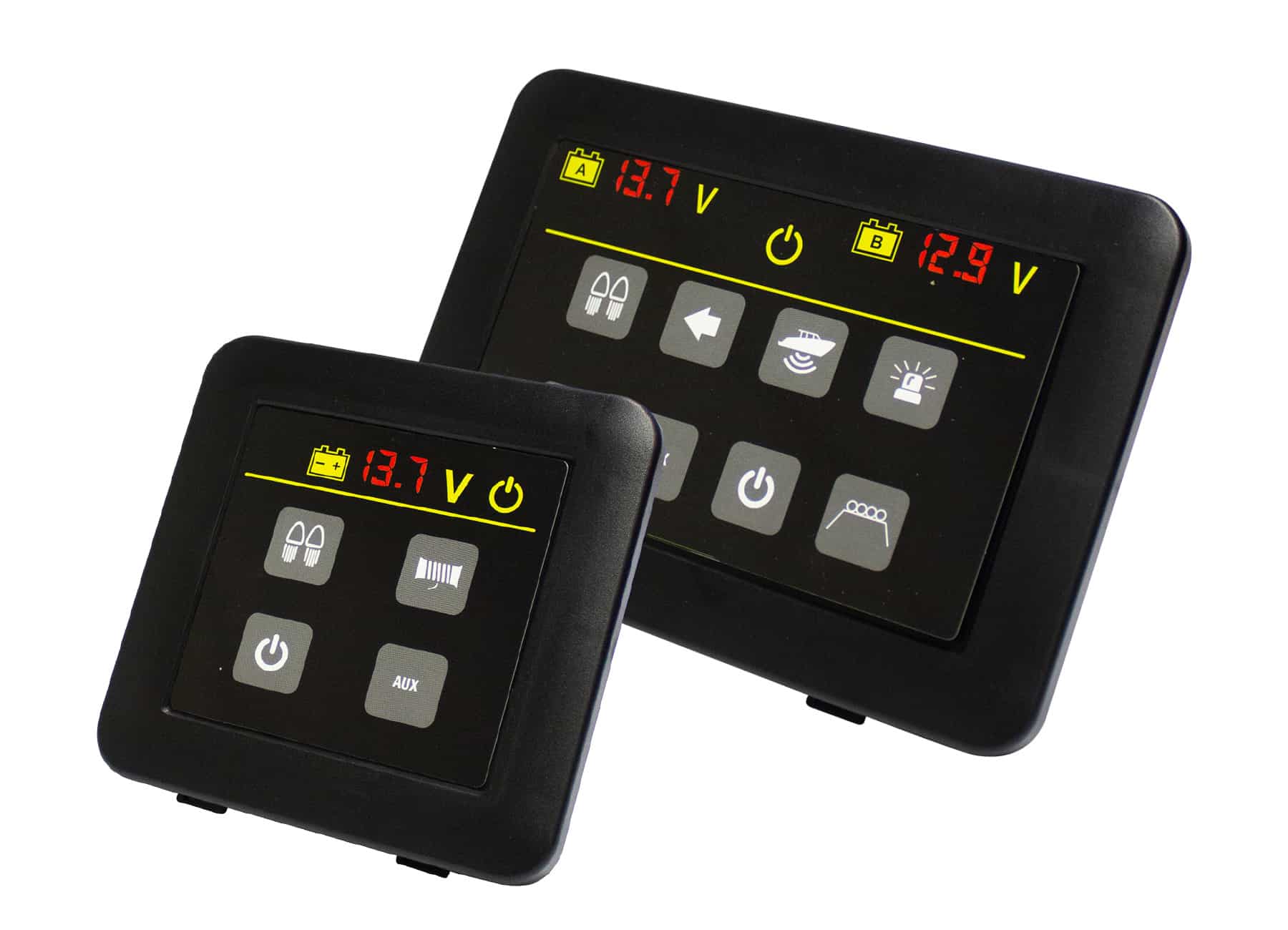 IDEAL FOR A WIDE RANGE OF APPLICATIONS
Ideal for Automotive, 4WD & Marine applications, The KT Commander Switch Panel is the perfect innovative solution to controlling power of 12V devices in your Vehicle, 4WD, Caravan, Motorhome or Boat.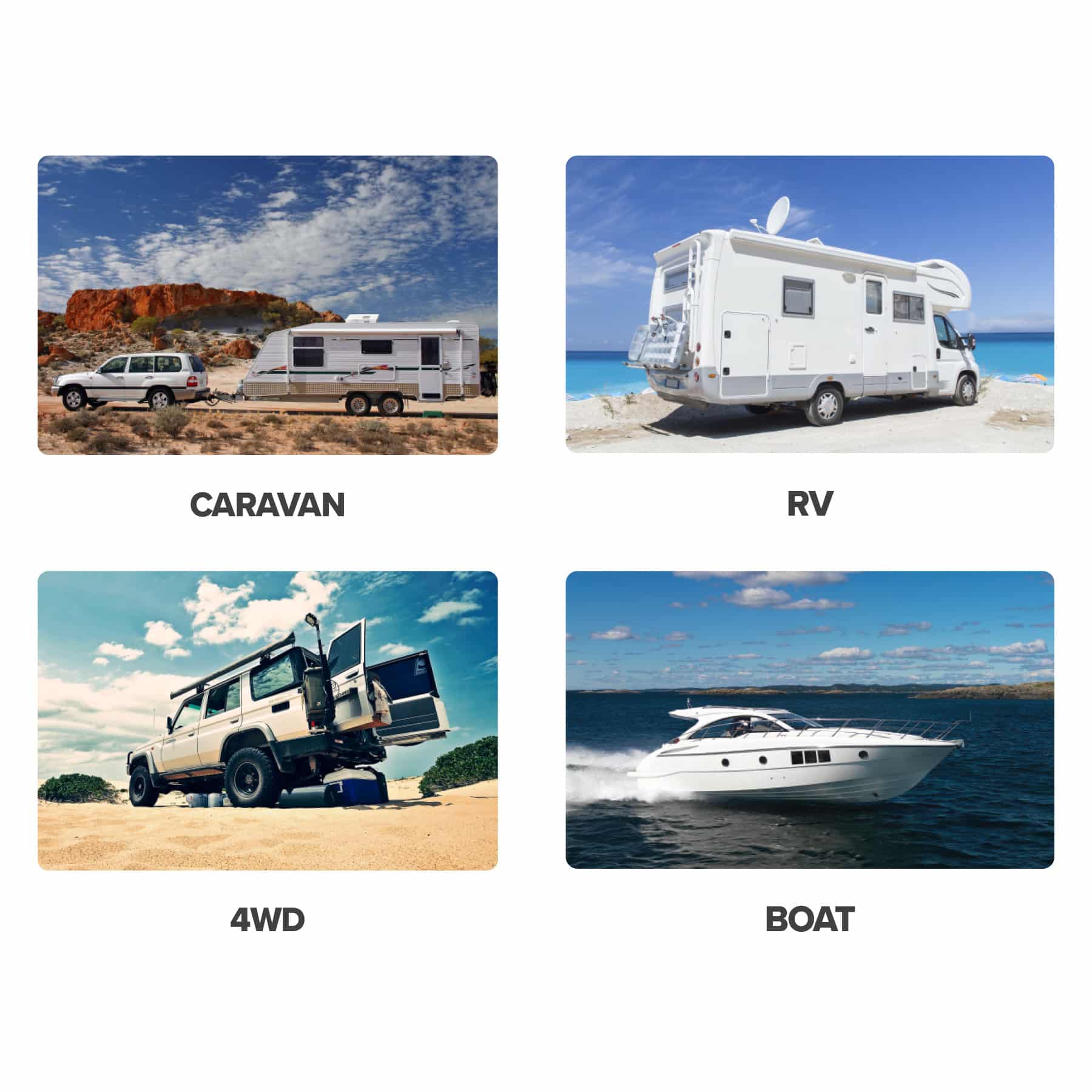 Available in both a 4 Way (Model No. KT70952) & 8 Way (Model No. KT70954) switch configuration with each unit rated to 20A maximum, the switch panel is simple to install with wiring terminals at the rear and a simple power on / off touch switch on the display allows all circuits to be on / off with ease.
KIT INCLUDES
• 1 x 4 Way / 8 Way Commander            Smart Touch Switch Panel
• 4 x Mounting Screws
• 96 Flexible Icons
• 1 x User Manual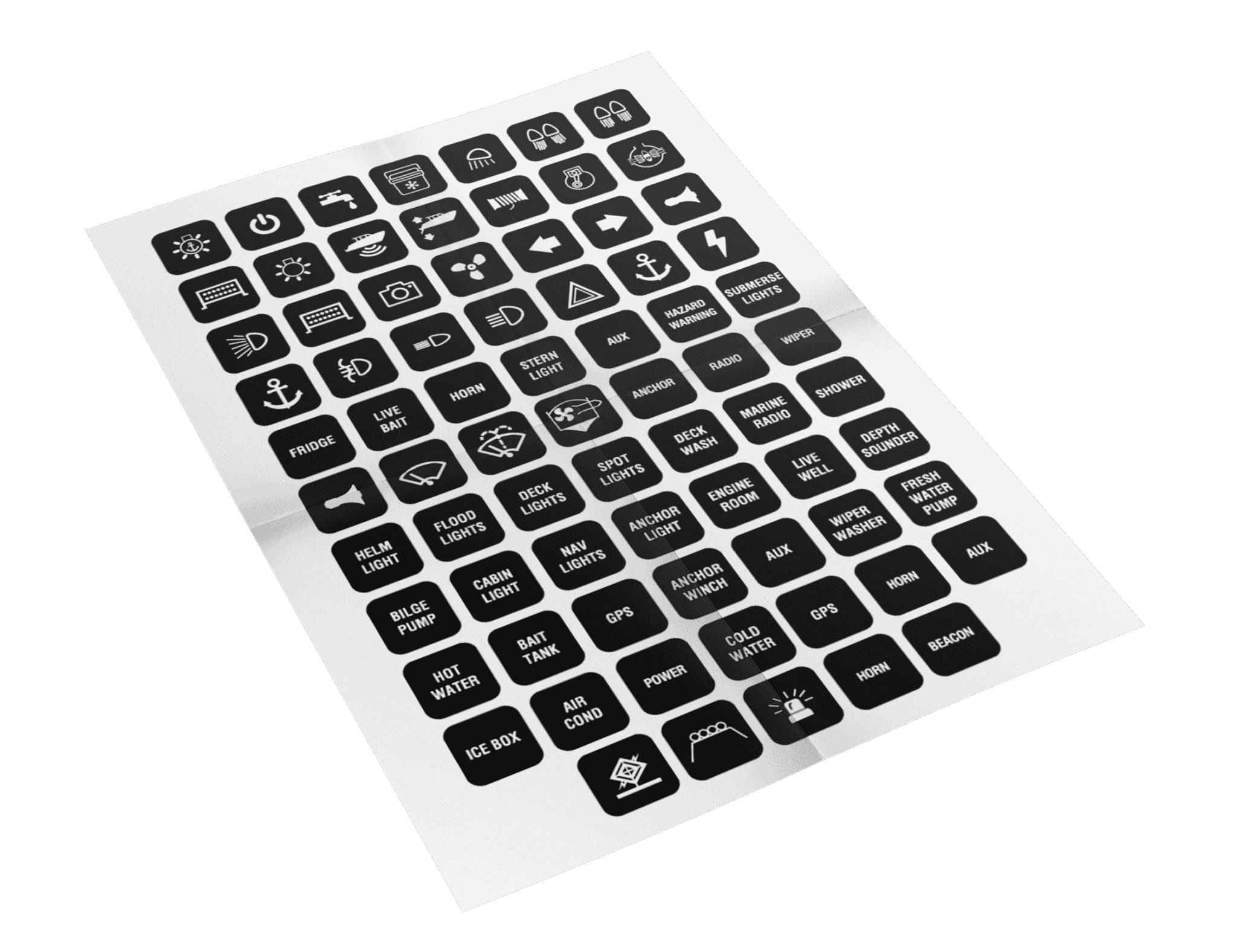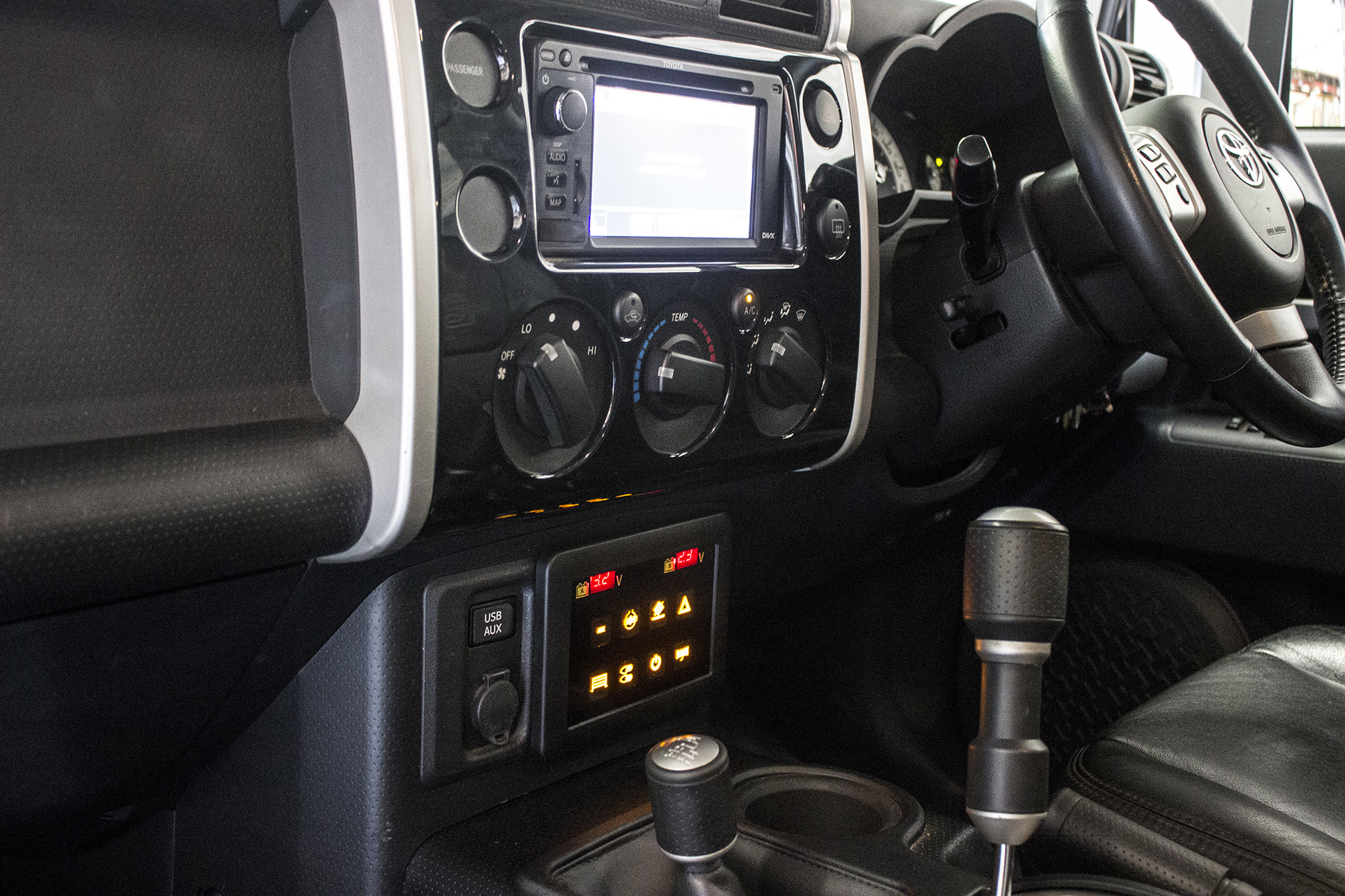 KEY FEATURES
• Circuits Rated to 20A Max (Total)
• Master On/Off Power Icon on Display
• Voltage Display visible whilst unit is 'On'
• Easy DIY Installation
• Switches illuminate 'Blue' for active circuit, 'Amber' for inactive circuit
• Includes 96 Programmable Icons
• Suitable For Use With 12V Devices
• Suitable For Automotive & Marine Applications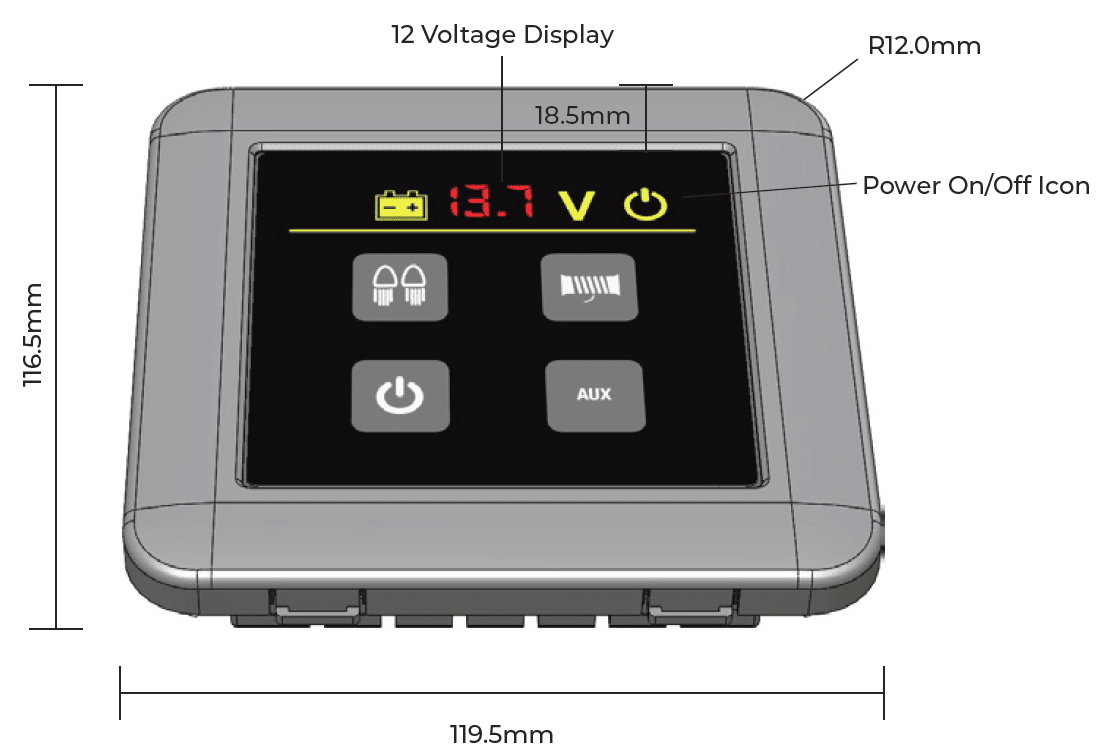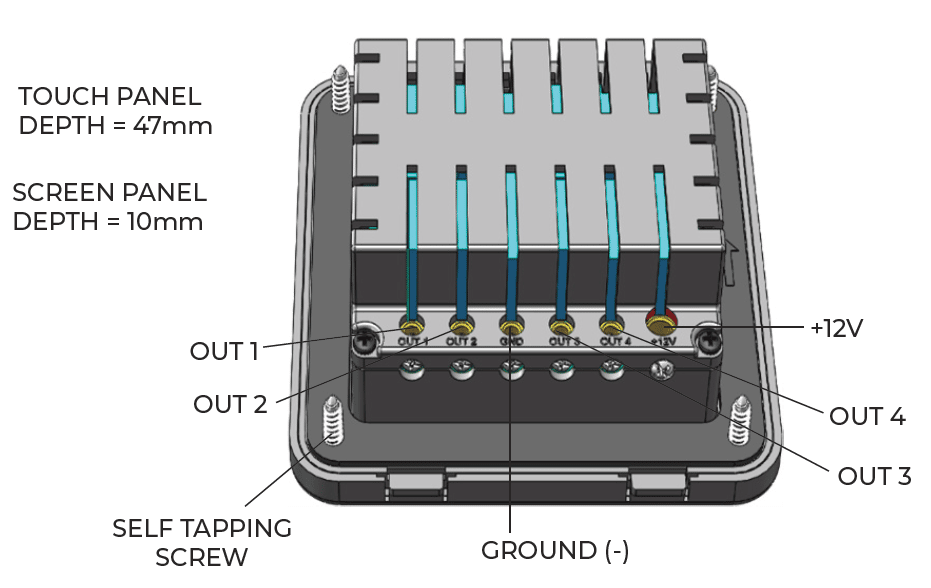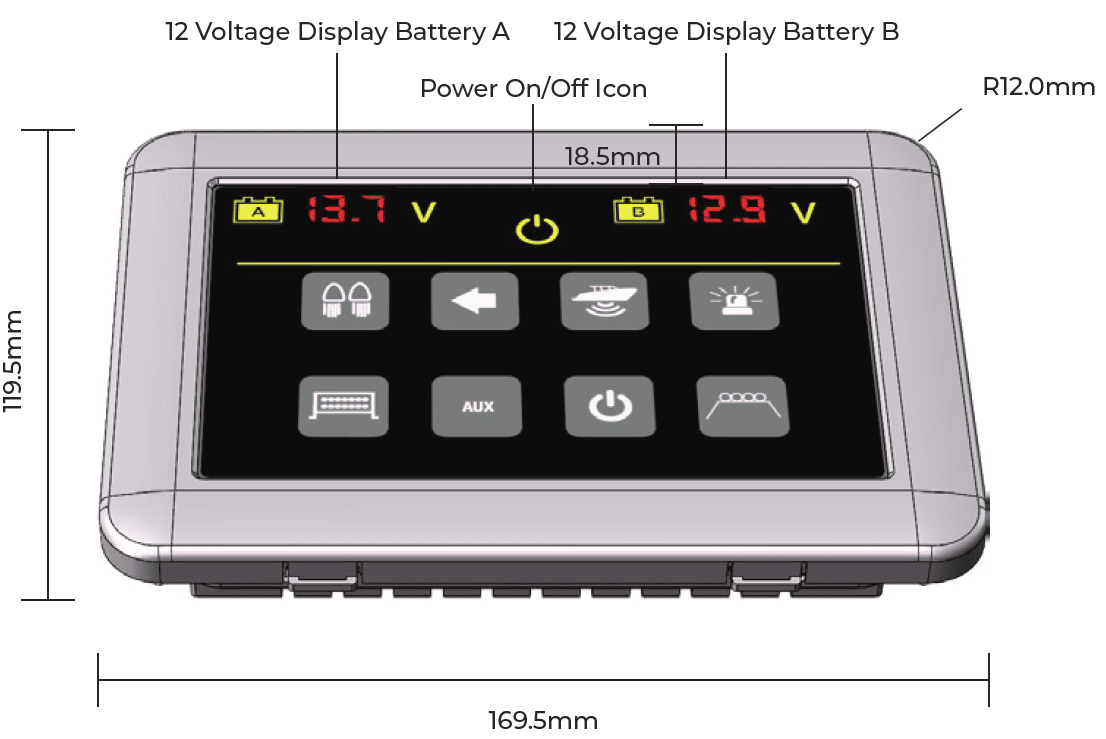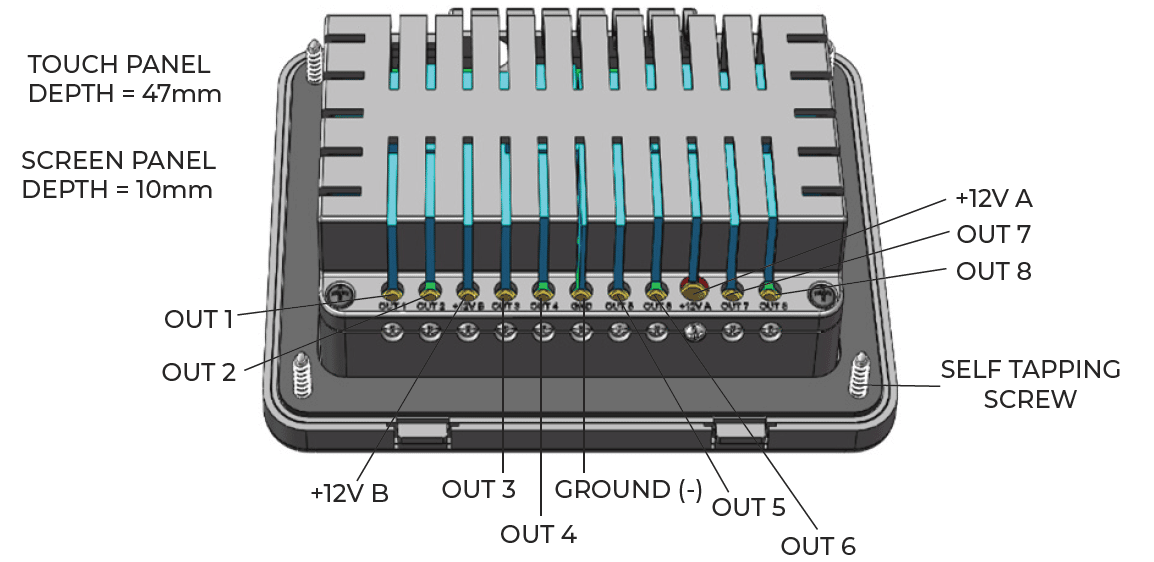 Technical Parameters                                                         4 Way                     8 Way
Rated Working Voltage:                                            12V                       12V
Standby Current Consumption:                              70mA                  230mA
Min. Operating Voltage:                                            8.5A                     8.5A
Max Operating Voltage:                                            18V                       18V
Single Switch Rated Output Current:                     20A                      20A
Panel Rated Max Loading Current:                         50A                      80A
Panel Rated Output Power (Maximum):               600W                   1000W
Single Switch Rated Loading Power:                      265W                   265W
Switch Responding Time:                                         <60ms                 <60ms
Ambient Temperature Range:                                -20°C to -60°C             -20°C to -60°C
Relative Humidity:                                                      10-90%                10-90%
Switch Panel Max Amp:                                            20A                       20A
Download the New Product Release